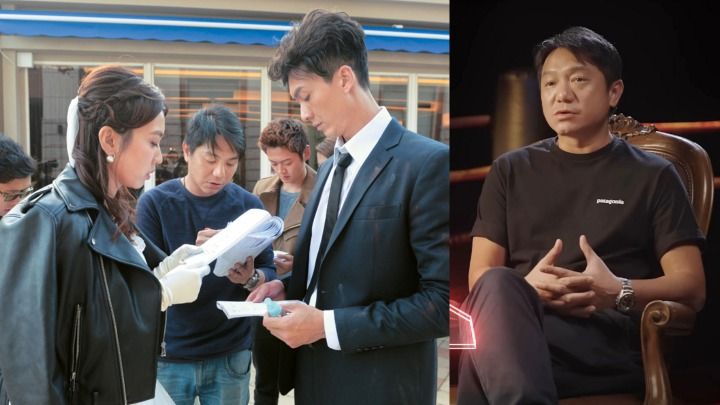 Sex pics blast for TV director
Law Chun-wai, who directed famous dramas for Television Broadcasts and ViuTV, pleaded guilty yesterday to threatening to make public the nude photos of a nightclub hostess after forcing her to become his sex slave.
The 43-year-old director for TVB drama Legal Mavericks and ViuTV's Dead End was remanded in custody before sentencing on March 1.

Law pleaded guilty to one count of threatened publication of intimate images without consent when he appeared before Kowloon City acting principal magistrate Peony Wong Nga-yan.

He was originally also charged with common assault but it was dropped.

The court heard that Law met the nightclub girl "X" last January, and they had been in contact on WhatsApp since then.

Law paid to have sex with X twice at his home in Bay View Garden, Wong Tai Sin, on January 24 and February 28.

Around midnight on March 26, X got a text from Law, who said he would release two photos taken during their sex sessions to her colleagues unless she became his sex slave and sex toy.

Law also listed several demands, including asking X to bring another woman to serve him and take more photos of her private parts.

"The whole world will have your nude photos if you fail to get me another woman by Monday," said one message.

X, who fulfilled some of Law's demands, later became worried that Law would still leak the photos and she then lodged a report with the police.

Law was arrested a few days later.

Under police caution, Law claimed he was drunk and had no intention of sending out the two sex photos of X. Police later found five sex photos of X in Law's phone.

In mitigation yesterday, Law's lawyer said the director had an excellent reputation in the TV industry, and was a polite and hard-working man.

The lawyer also cited another director with 40 years of experience who promised future job opportunities for Law.

Law deeply regretted his wrongdoing as he had been remanded in custody for 76 days.

It was unlikely Law would commit the crime again.

He also wrote and apologized to X, the lawyer said.

Wong adjourned the sentence to March 1 pending Law's background report.