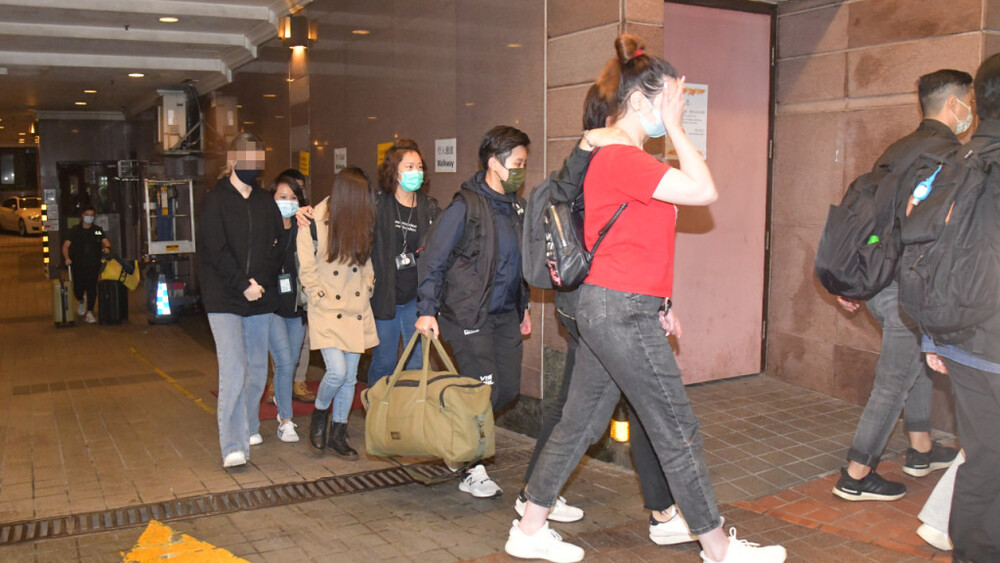 Seventeen females arrested for prostitution in TST
Police bucked a prostitution syndicate in Tsim Sha Tsui last night, arresting 17 female sex workers.
The 17 arrestees aged 20 to 40 were confirmed to come from Hong Kong, Russia, Japan, and mainland China and were arrested at five hotels in Tsim Sha Tsui under the anti-prostitution operation conducted by the police of West Kowloon Regional Crime Unit.

"Officers targeted an illegal syndicate using encrypted social platforms to offer prostitution information one month ago and launched operations on Tuesday after investigation," said Superintendent Alan Chung.

According to the police's findings, the syndicate was believed to be controlled by triad societies and recruited females from Eastern Europe, Japan, and mainland China.

"These females were arranged to come to Hong Kong regularly to engage in illegal activities on tourist visas, and they would only stay for one to two weeks," said Chung.

The syndicate also set different prices for sex workers of different nationalities, ranging from HK$1,000 to HK$2,000 for the mainland Chinese to HK$5,000 to HK$6,000 for Russian or Japanese.

One local female and one from the mainland were believed to be the core member of the syndicate, according to the police, and they were accused of manipulating others into prostitution.

The remaining 15, including 11 from the mainland, were suspected of breaching their conditions of stay in Hong Kong.

Police seized HK$220,000 in cash, believed to be the proceeds of crime.

An investigation is ongoing by the police, with the possibility of further arrests not ruled out.