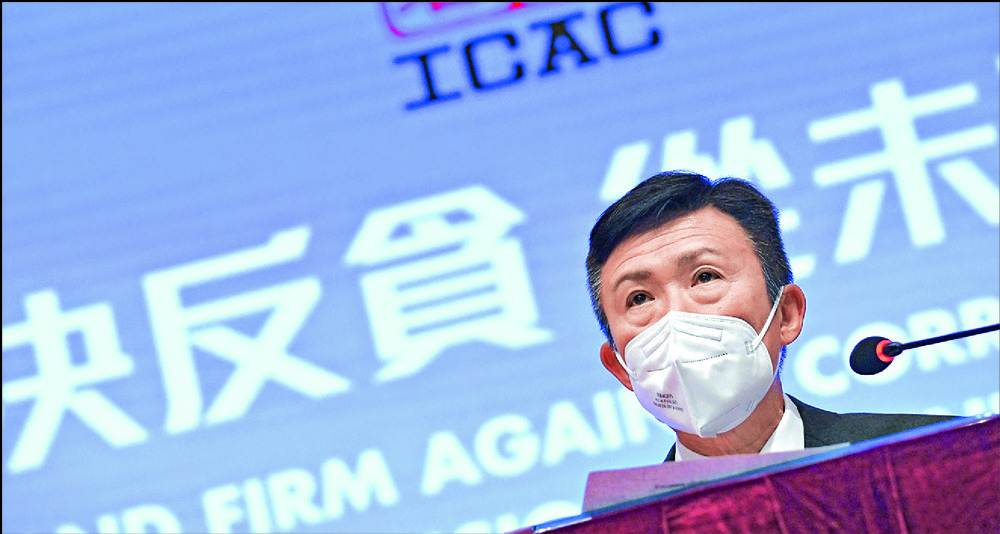 Seven sought as ICAC tackles voting drama
The Independent Commission Against Corruption issued arrest warrants for seven people who allegedly called on others to either not vote or cast blank ballots during the Legislative Council election in December.
ICAC Commissioner Simon Peh Yun-lu said 10 people are accused of inciting others to cast invalid votes during the election.

Three of the 10 have already been prosecuted, Peh said, but the remaining seven - including former lawmaker Ted Hui Chi-fung - have fled abroad.

When asked how they might catch overseas suspects, Peh said the ICAC is attempting to extradite them.

He stressed that these proceedings will not fall under the purview of the national security law.

"We also conducted online checks for the upcoming chief executive election. So far, we have not found any cases of people inciting others to not vote or cast blank votes," he said. "We will not speculate as to the reasons behind it and will continue monitoring the situation."

The ICAC earlier met with the prospective chief executive and Election Committee members to discuss election regulations, adding it will deploy 80 officers on the day to monitor the voting process.

Meanwhile, the watchdog received 2,264 complaints last year - an 18-percent increase compared with 2020 - while the number of pursuable reports also rose from 1,457 to 1,738.

Many of the complaints last year were lodged against private companies, Peh said, adding this can be attributed to heightened economic activity after the city's fourth wave.

Most of the complaints - 37 percent - were lodged against estate-management companies while firms in the construction, financial and insurance sectors followed close behind.

As for complaints made against government departments last year, the figure increased by 3 percent to 645.

On the other hand, the police force only saw 150 complaints, down 13 percent from 2020.

Peh, whose term will end on June 30, declined to say if he wishes to stay on as commissioner, adding it's up to the next chief executive.

He was also tight-lipped regarding why he attended National People's Congress deputy Witman Hung Wai-man's birthday party this year in an incident since termed "party-gate."