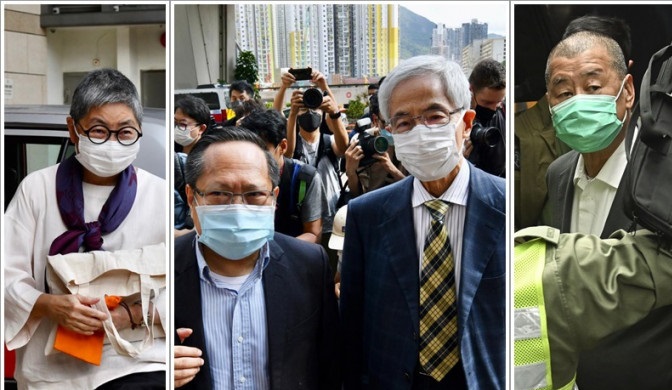 Seven prominent activists, including Martin Lee and Jimmy Lai convicted for unlawful protest
The District Court on Thursday convicted seven prominent pro-democracy activists of organizing and taking part in an unlawful assembly over their involvement in one of the biggest anti-government rallies in 2019, RTHK reports.
The defendants are media tycoon Jimmy Lai Chee-ying; founding chairman of the Democratic Party Martin Lee Chu-ming; and former lawmakers Margaret Ng, Cyd Ho Sau-lan, Lee Cheuk-yan, Albert Ho and Leung Kwok-hung.

Organizers of the rally on August 18, 2019, said more than a million people took part to voice their opposition to the later-shelved extradition bill.

In a written verdict, Judge Amanda Woodcock noted that police did not object to the Civil Human Rights Front's application to hold a protest at Victoria Park on the day in question.

But the police had rejected the group's request to march to Chater Garden in Central and hold another rally there, something that happened in any case.

A co-defendant in the case, former pro-democracy politician Au Nok-hin, had earlier pleaded guilty to organizing and knowingly taking part in an unauthorized assembly, while a ninth defendant, former lawmaker Leung Yiu-chung, pleaded guilty to participating in an illegal assembly.

The judge will hear mitigation pleas before passing sentence.