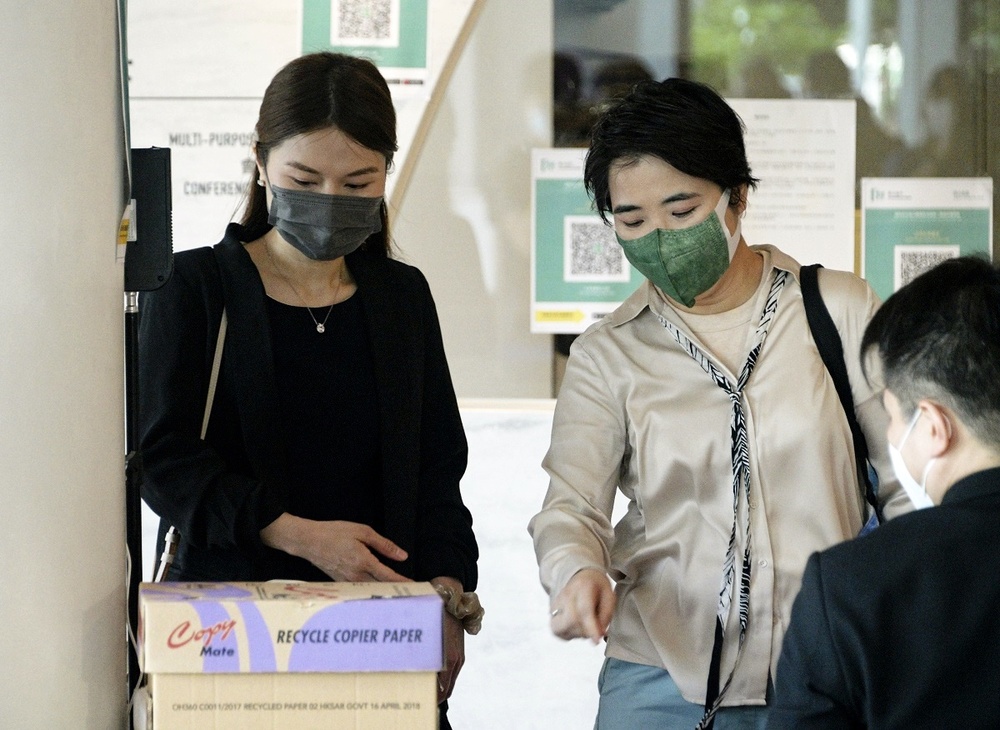 Seven pro-democracy district councilors disqualified
Seven Hong Kong Island district councilors from the pro-democracy camp have been disqualified as government ruled their oath as invalid without providing further explanation.
The seven are Wan Chai District Council chairwoman Clarisse Yeung Suet-ying and her colleagues Leung Pak-kin and Wei Siu-lik; So Yat-hang, Chan Wing-tai and Lai Tsz-yan from Eastern District Council; and Michael Pang Cheuk-kei from the Southern District Council.

They were all involved in the pro-democracy camp's primary case.

Yeung and Pang are both on bail after being charged with subversion under the national security law for their participation in the primary elections.

The other five offered their offices to be used as polling stations during the primary elections.

The seven were among 24 district councilors on Hong Kong Island who took the oath to pledge allegiance to the SAR government. They took the oath last Friday morning before Secretary for Home Affairs Caspar Tsui Ying-wai, making them the first group of councilors to do so.

Seventeen councilors saw their oaths taken determined as valid that day. However, the seven received letters demanding additional information as the oath administrator had questions about the validity of the oaths taken by them.

After considering the written replies from the seven district councilor and other information, the oath administrator then determined their oaths taken to be invalid. Yet government didn't provide further explanation on why their oaths were determined as invalid.

As for Peter Choi Chi-keung, he was unseated immediately last Friday as he didn't attend the oath-taking ceremony. He later said on social media that he becomes a district councilor to monitor the government, not to be loyal to it.