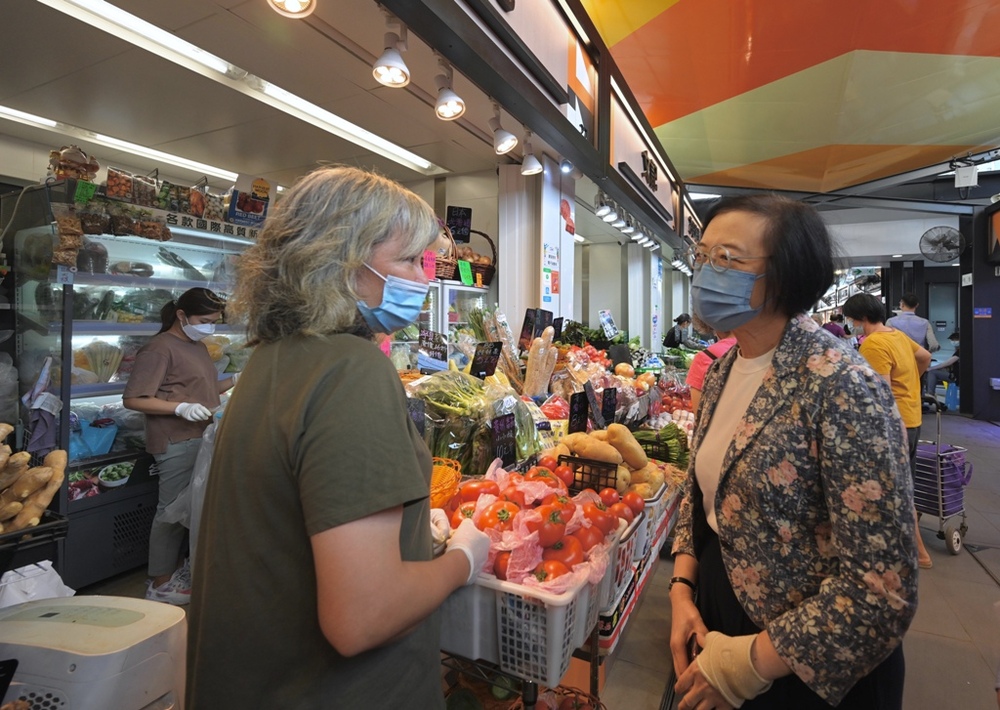 Seven new wet markets to be established
Seven new wet markets including a temporary market in Tung Chung Town Centre will be established, according to Secretary for Food and Health Sophia Chan Siu-chee.
In her blog today, Chan said the government is working on six projects to build new wet markets in Tin Shui Wai, Tung Chung Town Centre, Tseung Kwan O, Kwu Tung North New Development Areas, Tung Chung New Town Extension and Hung Shui Kiu New Development Area. A temporary market will also be set up in Tung Chung Town Centre.

The new markets aside, the government has also set aside HK$2 billion to improve conditions at existing public markets under The Food and Environmental Hygiene Department.

The first market to be revamped will be Aberdeen Market. Air-conditioning systems will be installed and passageways will be widened. The construction is expected to cost an estimated HK$254 million, and will be completed next year.

Refurbishment and minor improvement works are being carried out for another 11 markets.