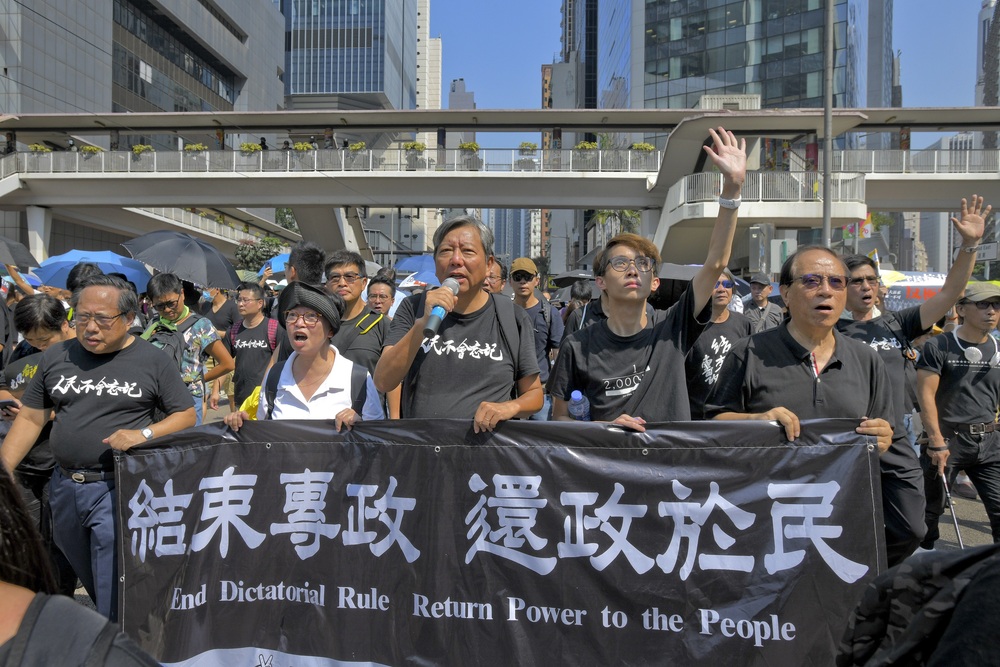 Seven activists plead guilty to unlawful assembly charges
Seven activists, including Figo Chan Ho-wun, and "Long Hair" Leung Kwok-hung pleaded guilty to unlawful assembly charges over a rally on October 20, 2019, at the height of social unrest.
Chan, Leung, former lawmakers Cyd Ho Sau-lan and Albert Ho Chun-yan pleaded guilty to inciting others to take part in unlawful assemblies.

Apart from Albert Ho, the other three activists also admitted to organizing unlawful assembly alongside League of Social Democrats chairman Raphael Wong Ho-ming and Avery Ng Man-yuen, as well as democrat Yeung Sum.

The seven activists were also charged of knowingly taking part in unlawful assemblies. The charge was left on court file.

Chan, who was the vice-convener of Civil Human Rights Front back in 2019, applied for police permission to hold a parade on October 20, 2019, but the police denied his application.

On October 19, Chan, Leung, Cyd Ho and Albert Ho held a press conference outside the Court of Final Appeal. They held banners and chanted slogans like "five demands, not one less" and "Hongkongers fight back!", urging the public to join them at a rally a day later, even though the police had rejected their application.

Chan said the protest was civil disobedience and said hoped Hongkongers would join them, while Cyd Ho told the public to be brave and act for the next generation.

On October 20, countless protesters gathered at Salisbury Garden in Tsim Sha Tsui around midday, even though police warned them to leave immediately.

Chan, Leung, Cyd Ho, Yeung, Wong and Ng arrived at the garden about an hour later. Chan carried a speaker, announcing that the parade would begin at 1.30pm. He told protesters to disperse and "flow like water" when they reached the end at West Kowloon Station.

Eventually, a number of violent incidents took place that day. Shops closed and traffic was blocked while some protesters threw molotov cocktails into Tsim Sha Tsui police station.

The MTRC, food outlet Best Mart 360, Bank of China and Hong Kong Cultural Centre reported losses amounting to approximately HK$7.3 million in damaged facilities and suspended operations afterward.