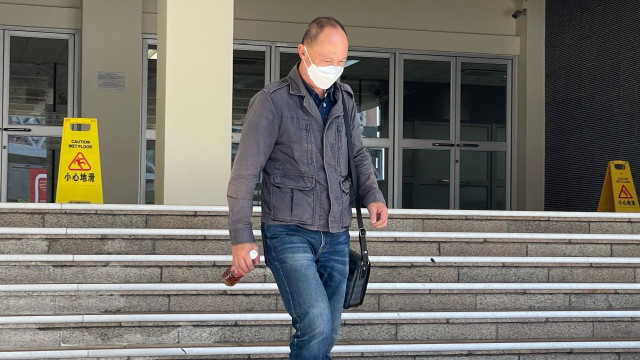 Sergeant found guilty of accepting HK$500,000 in bribe for 'private investigation'
A 53-year-old police sergeant was on Saturday found guilty of accepting a bribe of HK$500,000 for assisting a businessman over an investigation regarding a debt collection matter that involved a triad society.
The defendant Li Hung-fat was convicted of a count of public servant accepting an advantage, in violation of the Prevention of Bribery Ordinance.

Deputy judge Charles Chan adjourned the case to March 18 for mitigation and sentence, pending Li's background report. Li will be remanded in custody until then.

The District Court earlier heard that Li came to know a businessman surnamed Wong who had a financial dispute with another person in February 2019. And that person continued to trouble the Wong's family and sent dunning letter to him to press for repayment.

Wong later filed a report to police but no investigation was conducted.

In the same month, Li provided the information to another sergeant who worked in the same district and specialized in debt collection cases. Li also requested the sergeant to report the matter to the Organized Crime and Triad Bureau, saying the troublemaker was a member of a debt collection syndicate with a triad background.

The next month, Li obtained from his elder brother, an assistant officer of the Correctional Services Department, the penal records of the troublemaker.

Li also asked two constables to help identify the troublemaker's residential address in April 2019.

The Independent Commission Against Corruption initiated an investigation after receiving a corruption complaint, and found that Li was issued a HK$500,000 check in late April 2019 from a relative surnamed Mak, who introduced Li to Wong.

The sum was deposited into Li's bank account in July, while Li claimed that the money was a loan from his elder brother.

ICAC thanked police for their full assistance during the investigation.

ICAC also added they have been working closely with police to provide regular integrity training to officers of different ranks, reminding them to adhere strictly to the Prevention of Bribery Ordinance and not to abuse their power for personal gain.