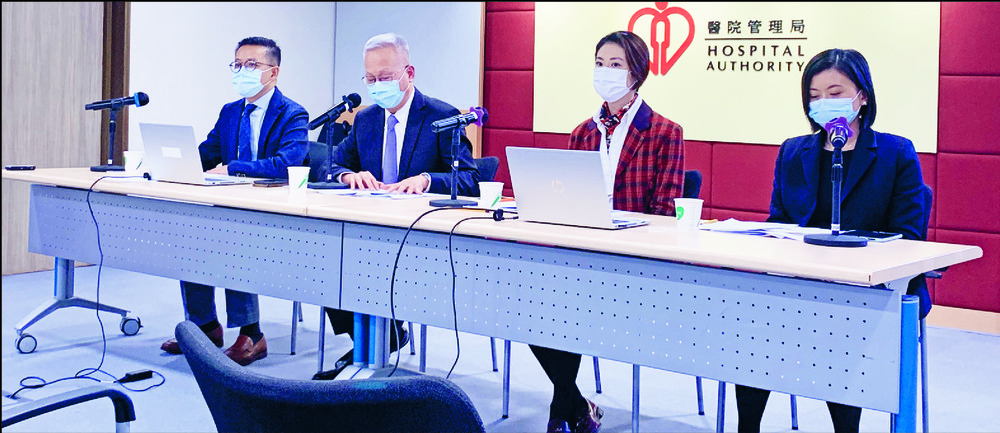 Sepsis shield for babies ahead of time
A screening procedure for mothers-to-be can prevent 75 percent of bacterial sepsis triggered by group B streptococcus - a type of bacteria that can cause severe infections - by offering them prelabor antibiotic treatment, Hospital Authority researchers have found.
In a retrospective cohort study, researchers led by an associate consultant at Kwong Wah Hospital's department of obstetrics and gynecology, Viola Chan Ying-tze, compared nine years of data from 2012 to 2020 - when universal screening was implemented - to data from 2009 to 2011.

Researchers found that screening mothers-to-be for group B streptococcus with vaginal and rectal swab tests and administering intrapartum antibiotic prophylaxis - an intravenous antibiotic injection - during labor cuts the overall incidence of sepsis in newborns by 30 percent.

A total of 63,767 women screened positive for GBS - some 20 percent of the 318,740 women attending routine antenatal services at eight public hospitals and 31 maternal and child health centers.

Big data analysis comparing authority and Department of Health data from 2009 to 2011 and 2012 to 2020 showed that overall incidence of early-onset neonatal sepsis, which also takes into account Escherichia coli and other forms of sepsis in addition to GBS, decreased from 3.25 to 2.26 per 1,000 live births.

Of the overall sepsis incidence rate, early-onset neonatal sepsis for GBS saw the greatest decrease, from 1.03 to 0.26 for every 1,000 births.

Sidney Au Yeung Kam-chuen, chairman of the coordinating committee in obstetrics and gynecology at the authority, said: "Researchers found that widespread implementation of screening had significantly reduced the likelihood of GBS-linked sepsis."

Symptoms of fever, chills, cough, and in extreme cases, meningitis - inflammation of the protective membranes covering the brain, could be preventable with screening, he added.

As for E coli, which saw incidence rates drop from 0.62 to 0.61 per 1,000 births, intrapartum antibiotic prophylaxis - a generalized antibiotic treatment - did not cause a significant difference, whereas sepsis cases under the "others" category rose from 1.6 to 1.9 per 1,000 births, but that was deemed an insignificant difference by statisticians.

For the 0.26 GBS sepsis cases per 1,000 births, further case studies will be carried out to determine the cause of bacterial sepsis and formulate improvements, Chan said: "We will conduct small-scale research to review case information such as whether the injection was administered within a four-hour period prior to the time of delivery."