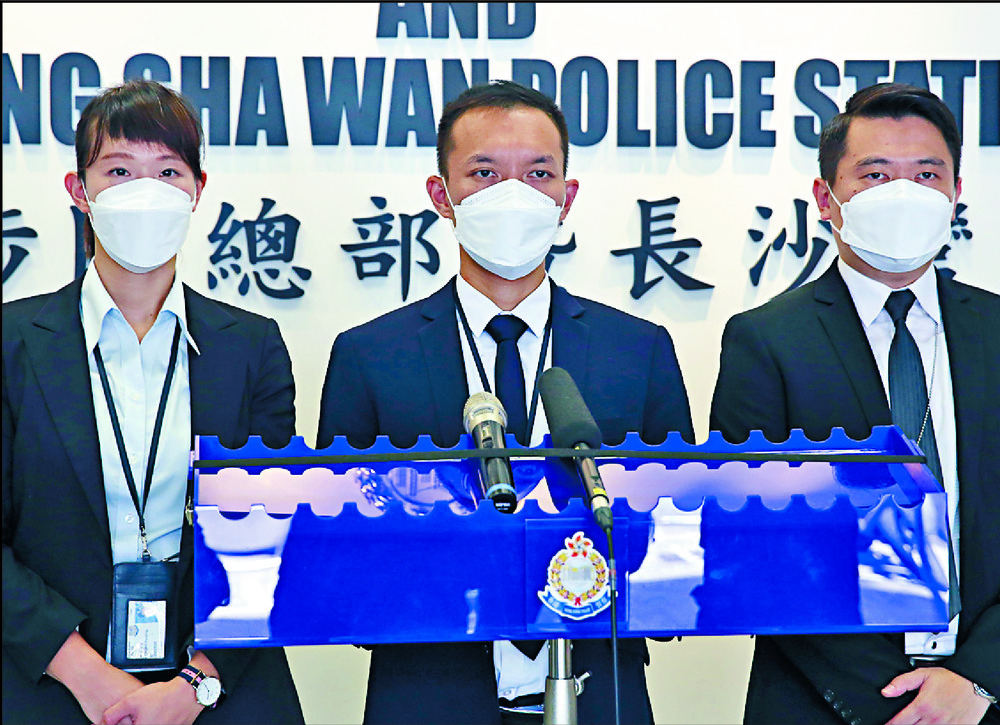 Seniors' burglary gang caught in act in stakeout
A gang of three seniors in their 60s was arrested for allegedly having broken into five shops in Sham Shui Po over a period of four months and getting away with HK$230,000 in cash and mobile phones.
Police said the three, aged 63 to 65, are believed to be jobless and friends.

Two of them - Cheng, 63, and Tsang, 65 - were arrested at around 1am yesterday, after they allegedly committed their sixth burglary in a restaurant on Boundary Street that was staked out by the police.

Officers seized a plastic bag containing around HK$30,000 cash on one of the suspects. The restaurant's entrance, cash register and drawers were broken into.

Also seized were two screwdrivers and a pair of gloves left at the restaurant, which were believed to be used by the two suspects for burglary.

The third suspect, Cheng, 64, was picked up in Sham Shui Po later in the day.

Officers believe Cheng to be the leader of the gang.

"Since April, the three had committed five burglaries at shops on the ground floor, including food shops, bakeries and restaurants," said the district's acting inspector of crimes Yeung Chun-yu. "They tend to commit their crimes at nights and weekends."

The burglaries are being investigated by the task force subunits in Sham Shui Po and Cheung Sha Wan, as well as the previous district's intelligence section.

The suspects were identified and targeted after the intelligence officers had reviewed hours and hours of closed-circuit television camera clips, added Yeung.

Sham Shui Po intelligence-section inspector Chung Ka-ping said the police had focused on the three in their operations since July.

The three tended to wear baseball caps to hide their faces when committing burglaries and the highest loss in one single case was HK$100,000, she added.

"The police hereby remind members of the public that burglary is a serious crime and once convicted, the maximum term of jail could reach 14 years," she said.

Officers also appealed to shop owners not to leave too many valuables on the premises and to enhance their security systems.

The arrests came after a burglary and two attempted break-ins were attempted in Wan Chai's Carrie Garden this month, where HK$500 in cash was taken away by the burglars.

The suspect, who donned black clothes, shoes and cap, was believed to have scaled a water pipe onto a first-floor balcony, and then got into a flat via a window.

A guard called in the police after he found the door and window of a unit had been forced open.

One of the attempted break-ins was believed to be on a flat owned by singer Aaron Kwok Fu-shing.