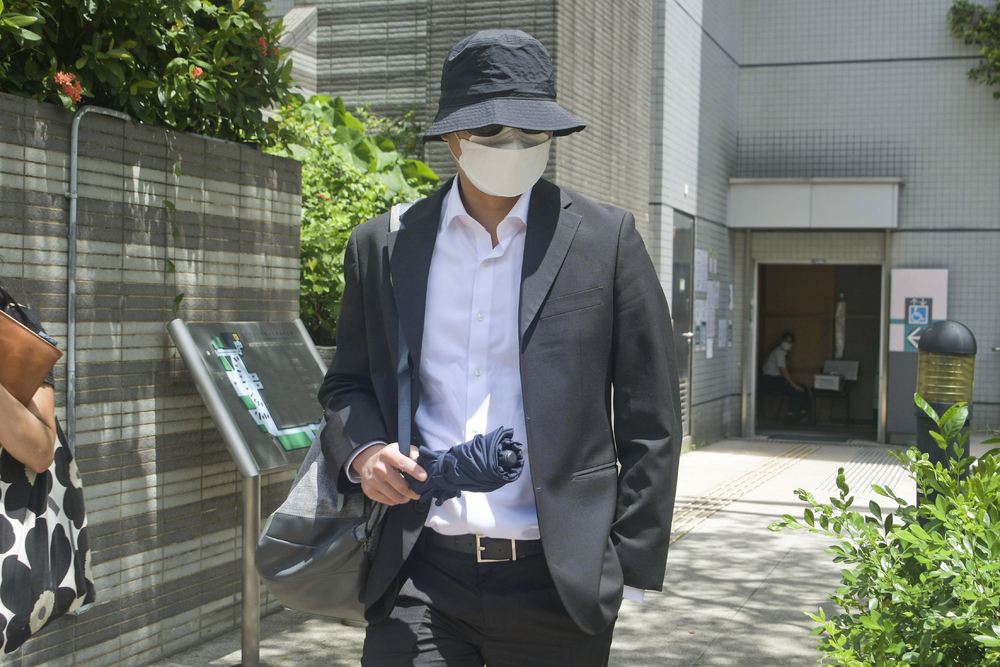 Senior inspector hints at 'set-up' over alleged sexual assault against pregnant worker
A senior police inspector accused of sexually assaulting a pregnant worker in a Tsim Sha Tsui mall two years ago said the worker would push him with her breasts when selling and added he didn't reveal to her his police identity because of her "yellow" political spectrum.
Thirty-four-year-old Lee Chuck-yin was charged with indecent assault and doing an act tending and intended to pervert the course of public justice.

The charges alleged him of forcefully kissing the pregnant worker "X" and groping her breasts at a shop in Mira Palace on November 23, 2021. Lee allegedly offered HK$1 million to X to settle the incident without reporting to police as well.

Lee, suspended from duty already, pleaded not guilty to both charges.

Appearing in the Kowloon City Magistrates' Courts on Thursday, magistrate Frances Leung Nga-yan ruled Lee has a case to answer.

As the trial continued today (Fri), Lee testified that X's husband "Y" grabbed him by the neck after arriving at the scene and learned of what happened.

Y started cursing and throwing personal items on the ground like he was getting ready for a fight after he spoke to X in the break room following the alleged sexual assault, Lee added.

"I knelt down not because I was begging for forgiveness, but because I was completely crushed by violence!" Lee said.

Lee also recalled he was trying to leave the narrow break room but X got into his way. He then stood on a chair and tried to climb to a desk but was pulled back by X, who tried to stop him and kept making soft and gentle sounds.

He believed normally when a woman is sexually assaulted she should have cried for help instead of making such gentle sounds, "praising" X for her "good acting skills."

Lee went on to say as Y acted more and more violently, he then suggested to settle the incident by offering HK$1 million and apologizing to Y. He stressed he only wanted to get out of the dangerous situation at the time.

He also explained he suggested giving Y HK$1 million to help raise the child because he knew the married couple had financial difficulties. He added he only had about HK$400,000 in his bank account and could never hand over HK$1 million.

He also admitted telling the couple: "You can have me arrested whenever you want," saying that police don't necessarily make the arrest the same day.

The trial continues next Monday (May 22).