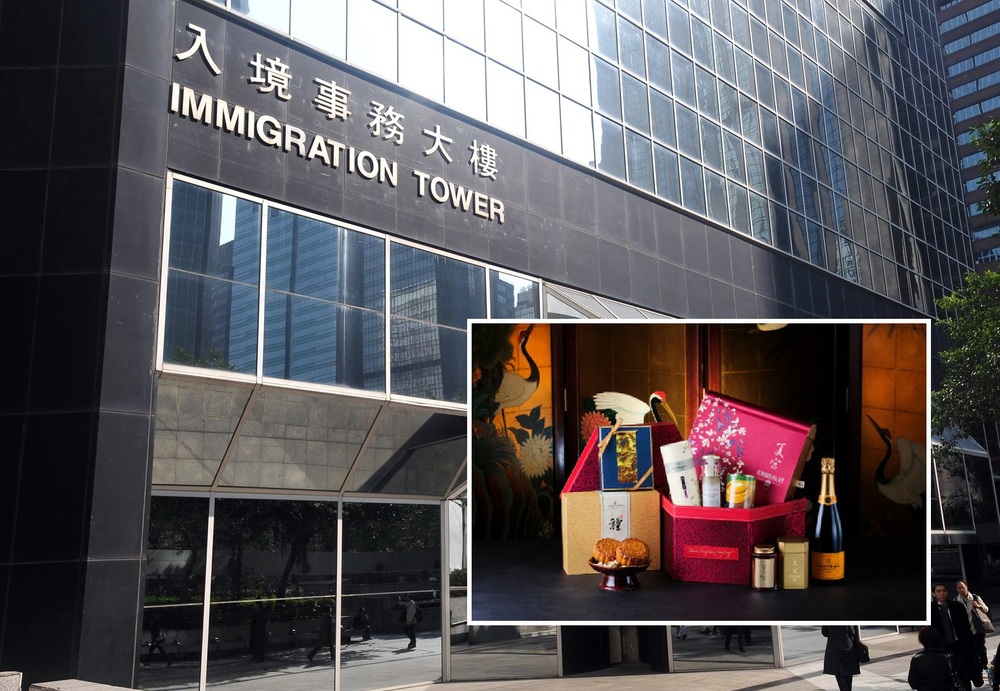 Senior immigration officers under probe for receiving hampers from Evergrande
Hong Kong's Immigration Department will probe into two of its senior officers receiving gift hampers from an Evergrande executive, Secretary for Security Chris Tang Ping-keung said on Wednesday.
Local media reported on Tuesday night that Andrew Huang Xiangui from Evergrande sent gift hampers containing abalone to deputy director of immigration Benson Kwok Joon-fung and principal immigration officer Jacky Wong Ki before the Mid-autumn Festival this year.

Under the law, officials cannot receive any gift which costs more than HK$3,000.

When asked if their receiving of the hampers would run against the Prevention of Bribery Ordinance, Tang said authorities will look into the matter. He refused to make further comments until the investigation has concluded.

ICAC said it would not comment on individual cases, but said it will follow up with alleged violations against the Prevention of Bribery Ordinance according to established proceedings.

Immigration Department said the officers concerned had informed the Director of Immigration immediately after they received media enquiry about the hampers on December 5.

They said they had received gifts from their personal friends at a traditional festival. Since there were no dealings in their official capacities, and the value of the gifts did not exceed relevant regulations, the concerned officers did not make any declaration.

"The Immigration Department's follow-up is in progress. The department stressed that it always attaches great importance to staff conduct. If any officer is found to be involved in any unlawful acts or misconduct, the department will handle the matter seriously in accordance with the law and established procedures," it stated on Wednesday.

Under Acceptance of Advantages (Chief Executive's Permission) Notice 2010 under Prevention of Bribery Ordinance and the Civil Servants Guide to Good Practices, civil servants cannot accept gifts or advantages from contacts with whom they have official dealings, while gifts from family members are exempted.

The notice stated that civil servants can only accept gifts not exceeding HK$3,000 from "close personal friends" on occasions when gifts are traditionally given or exchanged, and gifts not exceeding HK$500 on any other occasion.

Meanwhile, other people can give gifts not exceeding HK$1,500 on occasions when gifts are traditionally given or exchanged, and gifts not exceeding HK$250 on any other occasion.

They are also instructed to refuse "lavish or unreasonably generous or frequent entertainment."

According to a media report, the gift hampers given to the two senior immigration officers were from Island Shangri-La Hotel and contained mooncakes, abalone, himematsutake mushroom, Chinese tea, and champagne. The official price of the hamper was HK$3,388.

Kwok told the media that there was early bird discount for the hamper, and it cost less than HK$3,000 with the discount.