City's longest-serving legislator likely to drop Legislative Council re-election bid in favour of son of Legco president Andrew Leung.
Abraham Razack, the longest-serving lawmaker in Hong Kong, is likely to drop his re-election bid in the real estate constituency and give way to the son of Legislative Council president Andrew Leung Kwan-yuen, the Post has learned.

The move, which might mark the end of Razack's 21-year political career, also sparked questions as to whether Beijing would allow the father and son to serve together in the next term of the city's legislature – a practice which has been avoided at the top level in mainland China.

Two sources said Razack, 76, a director of numerous corporations, including China Resources Cement Holdings and Everbright Grand China Assets, was likely to step down and give way to Clarence Leung Wang-ching, 43, his younger colleague in the Business and Professionals Alliance.

Both Razack and Clarence Leung refused to confirm the news to the Post, but the latter insisted he was qualified to run in the real estate constituency despite being known for operating a knitting factory.

According to the Companies Registry, Clarence Leung was made an independent non-executive director of Lai Sun Development Company in 2018. The company is led by Peter Lam Kin-ngok, who is also the council chairman of the Business and Professionals Alliance.

According to insiders of the pro-business party, all eight incumbents except Razack were likely to seek re-election, including the elder Leung, who has been returned to the Industrial (First) constituency since 2004.

The most senior lawmaker automatically presides over Legco committees, until a chairman can be installed.

But this power sparked an unprecedented procedural row in 2019, when Democrat James To Kun-sun, then the most senior sitting member, and his allies adopted stalling tactics in delaying the chairmanship election of the bills committee which scrutinised the now-withdrawn extradition bill.

In response, the pro-establishment lawmakers issued a joint petition demanding To be replaced by Razack, the third most veteran lawmaker in the chamber after pan-democrat Leung Yiu-chung.

At the height of the tussle, the two rival camps clashed during a meeting as the opposition lawmakers tried to stop Razack from getting to the meeting room, with Democratic Party chairman Wu Chi-wai saying: "Abraham, please don't be remembered as a sinner."

Five months later, Razack surprised many by siding with protesters in calling for an independent inquiry into police suppression of the then widespread anti-government unrest, while also slamming the government for its failure to recognise the need to address concerns among the youth.

Razack became the most senior sitting lawmaker following the mass resignation of opposition lawmakers last November.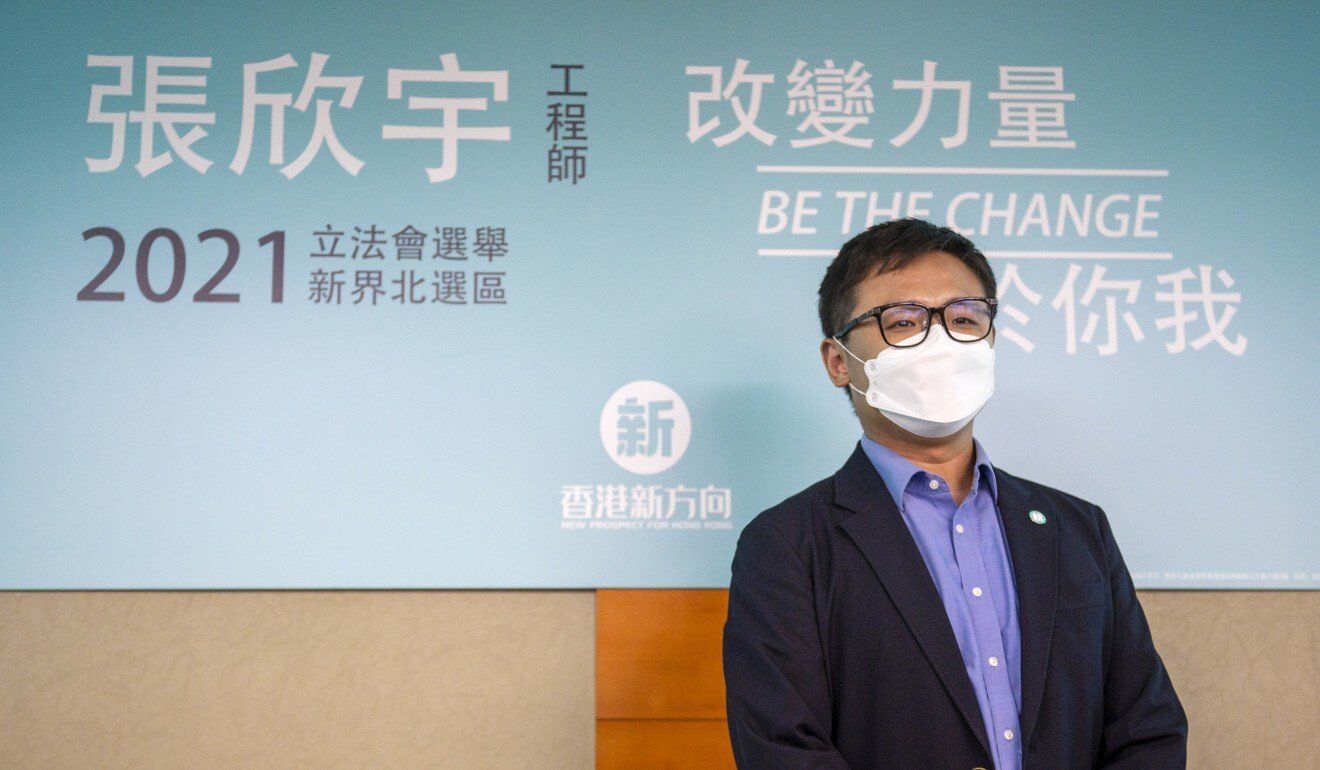 Gary Zhang has signed up for next month's Legislative Council election.

Lau Siu-kai, vice-president of Beijing's semi-official think tank the Chinese Association of Hong Kong and Macau Studies, said the potential situation of the father-son duo in Legco could not be directly compared with that of the mainland's legislature.

"It won't be that controversial when the father and son are returned by different means and are accountable for different groups of electors," he said, adding it would only be problematic if the pair exercised similar administrative powers in the government.

Meanwhile, 12 more hopefuls have signed up for next month's Legco election, bringing the total to 60 since the nomination period opened last Saturday. Nominations close on November 12.

Of those, six were for the Election Committee constituency, including Andrew Fung Wai-kwong, the media relations chief for the administration of Leung Chun-ying, and Benson Luk Hon-man, a member of current city leader Carrie Lam Cheng Yuet-ngor's campaign team during the 2017 chief executive election.

Fung, dressed in a red T-shirt and mask printed with the words "I love you China", indicated it was too early to say whether he would support his former boss if CY Leung ran again for the city's top job.

Those who signed up for the Election Committee constituency were: Rock Chen Chung-nin, a Chinese People's Political Consultative Conference delegate; Lam Chun-sing, chairman of Federation of Hong Kong and Kowloon Labour Unions; Kenneth Leung Yuk-wai, a standing committee member of the All-China Youth Federation; and businessman Kevin Sun Wei-yung.

Another six, including three incumbent lawmakers, also filed applications to run in the functional constituencies.

Jimmy Ng Wing-ka of the Business and Professionals Alliance for Hong Kong is seeking re-election in the industrial (second) constituency. His party colleague, Christopher Cheung Wah-fung, will run again in the financial services constituency. Felix Chung Kwok-pan, of the Liberal Party, is to seek another term in the textiles and garment constituency.

Announcing his bid to contest the New Territories North constituency, engineer Gary Zhang Xinyu, a core member of the newly-emerged group New Prospect for Hong Kong, revealed he had obtained nominations from political heavyweights, including microbiologist Yuen Kwok-hung and Charles Li Xiaojia, the former chief executive of Hong Kong Exchanges and Clearing.

Zhang, who was manager of Prince Edward MTR station when a controversial police operation took place there on August 31, 2019, vowed to better monitor the city's rail operator to prevent project delays and suggested setting up vaccine factories in North district.

The Prince Edward operation two years ago saw riot officers in pursuit of anti-government protesters enter train carriages, beating people with batons and using pepper spray. The evening would later spark unsubstantiated claims of deaths that have been repeatedly denied – and denounced – by police and government officials.

New Prospect for Hong Kong was among the groups invited to meet officials of Beijing's liaison office last month. Asked if he was given Beijing's "blessing" to run for the direct seat, Zhang said: "We remain open to communicating with all stakeholders in Hong Kong … I'm glad that I could get blessings and recognition from different Election Committee members."