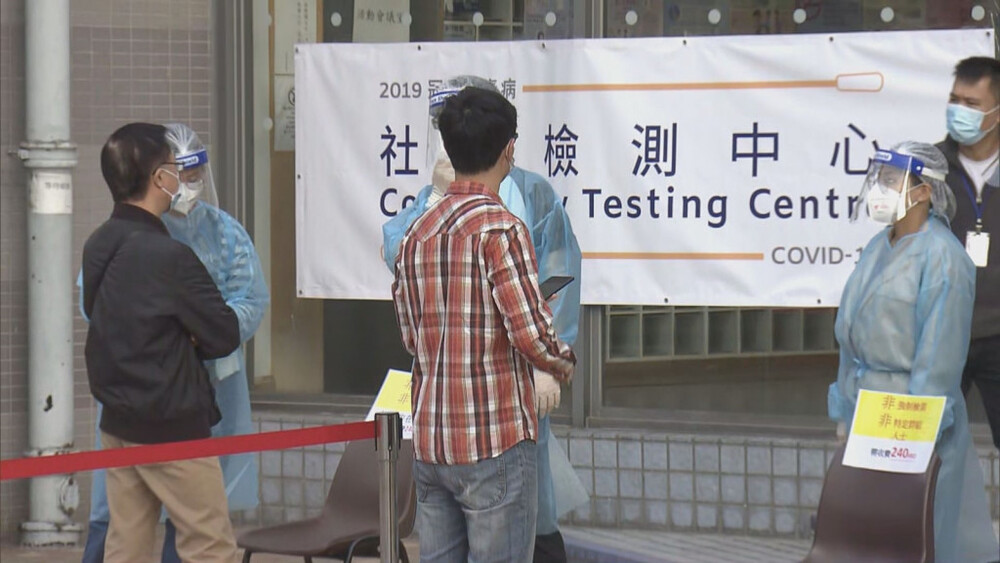 Self-paid PCR test to see price drop
Authorities announced today to adjust the community testing services, including reducing the price for PCR tests and converting mobile test specimen collection stations into community test centers.
Under the new measures, a total of 85 community test centers will constitute a community testing network covering all 18 districts in Hong Kong, with most of them located in the vicinity of MTR stations.

Around 70 percent of the population can reach the centers within 15 minutes of walking - a roughly one-kilometer distance - from their residence.

Online booking service will also be available for all centers from November.

Meanwhile, starting late October, the 85 centers will be set with a two-price tier for self-paid testing service, in which HK$150 will be charged for a negative result within 24 hours and HK$240 for results issued in 12 hours.

People who are in voluntary testing will be required to use the Testing Registration Code to enjoy free tests. They should fill in registration information in advance in the "LeaveHomeSafe" mobile app to generate a user-designated QR code for scanning on site.

Besides, the government declared to set up a "green lane" at testing centers for certain high-risk persons, such as staff members of residential care homes and nursing homes, to save their time spent waiting on site.