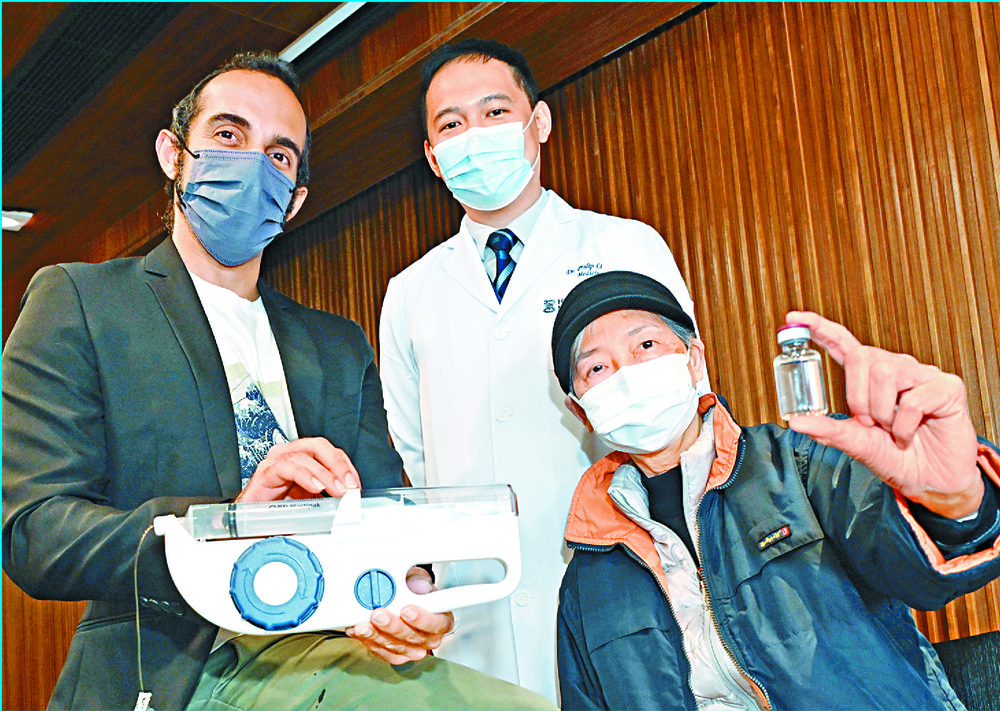 Self-injection just what the doctor ordered
A self-administered injection introduced by the University of Hong Kong could spare immunodeficient patients from undergoing blood infusions at the hospital and save them HK$25,000 a year, a HKU doctor said.
The subcutaneous immunoglobulin replacement therapy, first developed in Europe over a decade ago, allows patients to self-inject immunoglobulin at home - raising antibody levels in the bloodstream.

Philip Li Hei, chief of rheumatology and clinical immunology at HKU's Department of Medicine, said the subcutaneous treatment has been used in some other countries and in 2020, he started a study to bring the new therapy to the SAR.

"Around 20 to 30 immunodeficient patients in Hong Kong are currently on trial with the new treatment," Li said. "Patients can save around HK$25,000 per year when taking into account saved inpatient expenses."

He said it is hoped that the subcutaneous therapy can eventually replace the traditional treatment where patients must visit the hospital once every three to four weeks and spend hours going through the process. With the new treatment, patients simply need to jab the needle into their stomach or thigh and wait for a portable pumping machine to slowly infuse the solution into the tissue. The procedure is usually done in 15 minutes.

A patient, Vivek Mahbubani, 40, said that the subcutaneous treatment would save almost four hours of his time and he would even be able to carry the portable machine around while walking.

Mahbubani, also known as Ah V as a stand-up comedian, said the new treatment is especially convenient when arranging overseas performances.

"In the past, I had to visit the hospital once every four weeks to receive intravenous infusion. That required me to return to Hong Kong monthly, pressuring my schedule," he added.

Another patient, Lo, 71, has been on the new treatment for more than two years. She said although she initially felt nervous about self-injecting, it has saved her time and energy.

"As travel restrictions have eased, I'm planning a trip to Canada in March to visit my daughter and relatives," Lo said. "I don't have to worry about going to the hospital periodically."

While the new treatment could potentially be a convenient substitute, Li also hoped that treatment using immunoglobulin extracted from locally donated blood samples could be developed in the future, since current medicines are imported.

"We're not clear about the total number of immunodeficient patients in Hong Kong as there are too few immunologists," Li said. "We hope that more manpower, facilities and venues can be put in place to support our research."