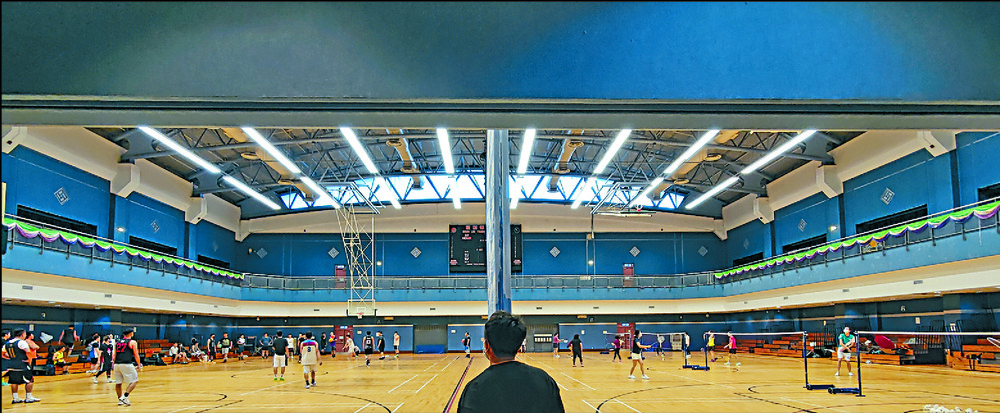 See you at the courts
Admission and booking fees for many public sports facilities will be waived on July 1 as authorities plan to stage a series of events - at the cost of some HK$300 million - to celebrate the 25th anniversary of the handover.
The move forms part of the Leisure and Cultural Services Department's two-pronged approach to commemorating the handover and encouraging exercise.

On July 1, facilities such as badminton courts, billiard tables and water-sport centers under the department will be available for free.

However, sports grounds, football pitches and holiday camps will still charge users.

Those who are interested are encouraged to make a reservation seven days in advance via the department's online booking website Leisure Link. They can also visit booking offices to save themselves a spot.

The next time such facilities will be made free of charge won't be until this year's Sport for All Day on August 7.

In the meantime, roving sports demonstrations by dancers, martial artists and rope skippers will be held in shopping malls or performance venues over the next two months.

The news came as the department's director, Vincent Liu Ming-kwong, said handover-themed artworks will be installed at Victoria Harbour.

Outdoor exhibits will not be limited to the harbor alone as 48 parks and prominent locations will be adorned with floral displays as part of a beautification program between next month and October.

Further, several of the department's projects will be backed by the Hong Kong Jockey Club.

The club plans to spend some HK$630 million on various events, including large-scale exhibitions hosted by the department's museums.

For instance, the club will have a hand in funding The Big Eight - Dinosaur Revelation exhibition at the Hong Kong Science Museum, which will be held between July 8 and November 16.

It will also sponsor the Dunhuang - Enchanting Tales for Millennium exhibition at the Hong Kong Heritage Museum.