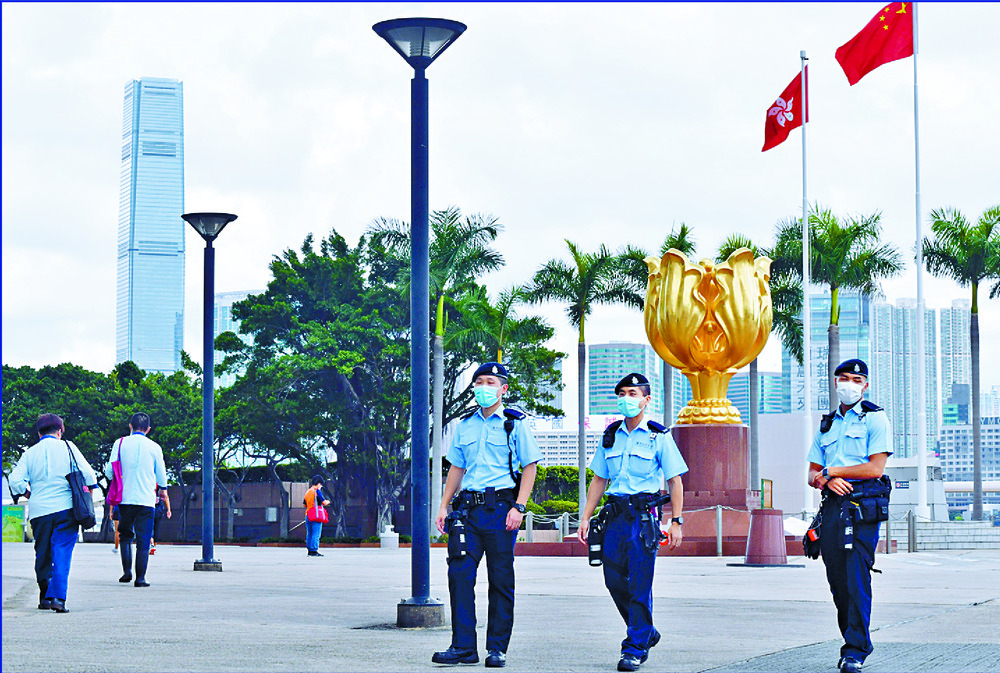 Security ramped up ahead of big day
Police will deploy 7,000 to 8,000 officers to beef up security on National Day on Saturday while the area around the Golden Bauhinia Square and Hong Kong Convention and Exhibition Centre in Wan Chai will be cordoned off a day ahead of the flag-raising ceremony, sources said.
Police's regional response contingent, the special tactical contingent, the counter terrorism response unit, the railway response team, and the emergency unit will patrol "highly sensitive" areas, including crowded places and MTR stations, while plainclothes officers will be deployed to ensure celebrations go safely and orderly, sources added.

Further traffic-control arrangements will be announced in due course.

The flag-raising ceremony will be held at 8am at the Golden Bauhinia Square and the reception will be held at the Hong Kong Convention and Exhibition Centre.

It is understood that police have yet to receive any application for approval of parade and marches, but they will continue to enhance intelligence gathering.

League of Social Democrats' chairwoman Chan Po-ying said she told police that they will not hold any activities on October 1..

Chan also said the party could not rule out the possibility for being prosecuted under offenses like incitement to avoid protest or have any assembly on that day.

Last year, police mobilized around 8,000 officers across the city to prevent people from staging or participating in unlawful assemblies.

Police Commissioner Raymond Siu Chak-yee has not revealed details of the arrangement for National Day, but said the force will step up patrols. He also said police will appeal to the public not to breach the law.

Siu said there is no intelligence suggesting any terrorist threat.

"However, we cannot let our guard down as in the past two or three years, we have actually made arrests on quite a number of cases which involved genuine firearms and bullets," Siu said.