Electoral authorities present budget of promotional campaign for coming Legco race to lawmakers, but are accused of 'missing the point'.
The national security law and Beijing's demand that only patriots run in Hong Kong elections should be the main thrust of the city's publicity drive for the coming legislative polls, lawmakers have told officials.

Pro-establishment legislators also said authorities should explain to voters the rationale behind the city's drastic electoral changes, and that they should not cast ballots for "anti-China disrupters".

Electoral officials were presenting the government's HK$37.7 million (US$4.8 million) plan to promote the December 19 Legislative Council elections at a meeting by the chamber's constitutional affairs panel on Monday.

The first segment of the two-phase campaign, to be launched in early October, will focus on promoting clean elections, while the second part, to follow in mid-October, will be on encouraging people to vote.

The messages would be conveyed to the public through television, radio and forums, as well as popular online and social media platforms, lawmakers heard.

But Elizabeth Quat, of the Democratic Alliance for Betterment and Progress of Hong Kong (DAB), said officials had "missed the point".

"The aim of the electoral reform is to ensure patriots govern Hong Kong and that anti-China disrupters must not be allowed to invade the governance structure by means of taking part in elections," she said.

"You should also explain clearly to the public that they should not vote for anyone who is unpatriotic and allow them to cause destruction to Hong Kong. The authorities should also make use of the opportunity to highlight the national security law, without which a fair and safe election cannot be possible."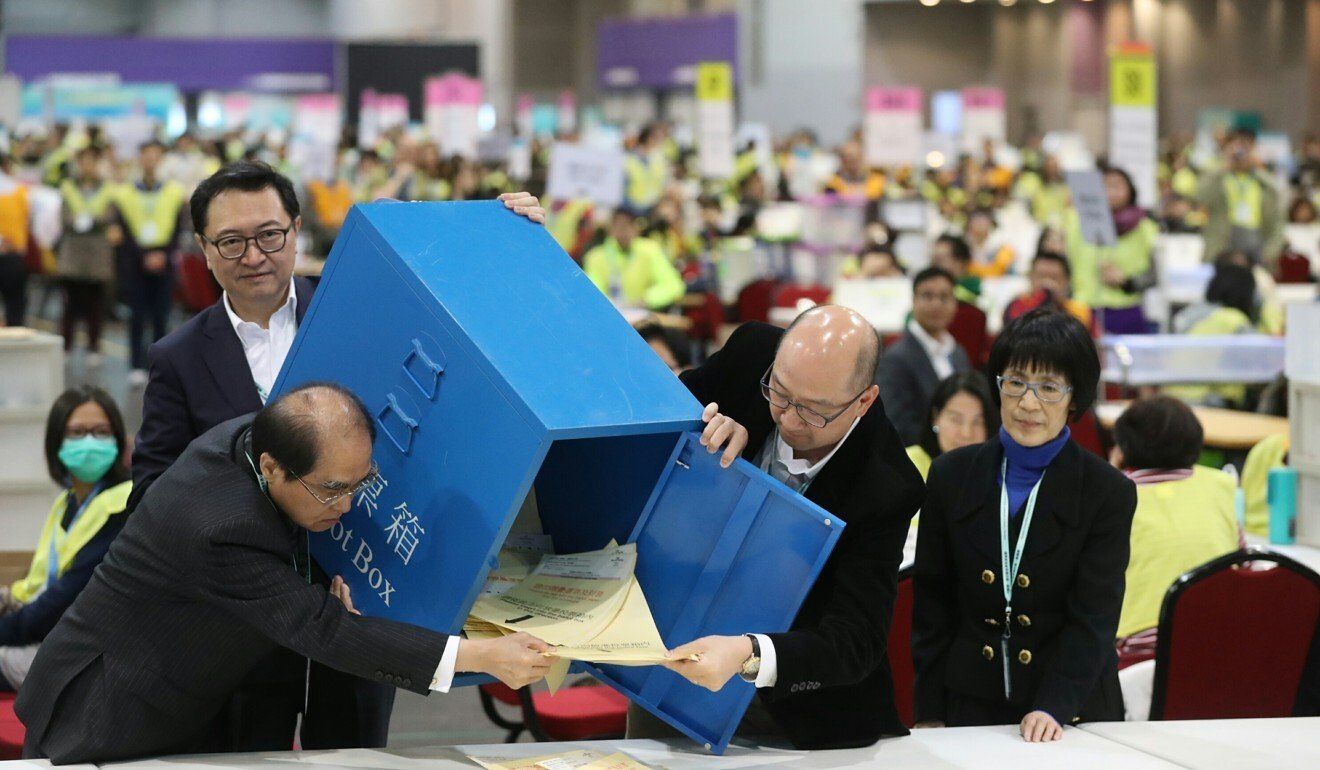 Major changes are afoot for coming key elections in Hong Kong under a drastic overhaul by Beijing.

Her views were shared by fellow panel member Jeffrey Lam Kin-fung of the Business and Professionals Alliance for Hong Kong, and unionist legislator Alice Mak Mei-kuen of the pro-Beijing Federation of Trade Unions.

Mak asked officials to proactively meet the public face-to-face to explain the electoral reforms instead of only expecting people to read publicity materials prepared by the government.

Steven Ho Chun-yin, also a DAB member, said officials should be prepared to combat possible smear campaigns against the elections by the opposition camp.

"Our officials need a new mindset," Ho said, adding: "The national security law has been in place for a year. But we do not see any element related to national security in your publicity campaign."

Under the Beijing-led overhaul of Hong Kong's electoral system, announced in March, the city's legislature will expand from 70 to 90 seats, with directly elected positions cut from 35 to 20. Forty seats will be returned by the revamped Election Committee and the remaining 30 by trade-based functional constituencies.

Beijing officials had said the changes were aimed at ensuring that political power in Hong Kong was firmly in the hands of patriots who posed no threat to national security.

Separately, at Monday's panel meeting, legislators were also told that voting time for the coming Election Committee polls in September would be cut short, as there would only be about 7,900 eligible voters as indicated in the provisional register released on Sunday.

Figures made available by authorities had shown that under the elections overhaul, there was a shrinkage of 97 per cent in the number of registered voters, from 246,000 in the last race in 2016.

The original plan was to allow voters 15 hours to cast their ballots, from 7.30am to 10.30pm.

Compared with the 110 voting stations established in 2016, there will only be some 20 polling stands across the city, according to Maisie Chan Kit-ling, deputy secretary for constitutional and mainland affairs. Chan said the Electoral Affairs Commission would announce details in due course.

The Election Committee polls will be held on September 19. The powerful body is traditionally tasked with selecting the city's leader, but it has also been expanded and empowered to nominate hopefuls for the legislature and field representatives of its own.