Former legislator Jeremy Tam's assistant submitted the invitations as evidence he had cut ties with foreign governments by ignoring the offers, but judge Esther Toh felt otherwise.
A judge denied bail to a former opposition lawmaker charged with subversion under the national security law after learning he had received repeated invitations from the United States consulate in the city asking him to meet up "for coffee", Hong Kong's judiciary has revealed.

In four sets of rulings published by the judiciary on Thursday, Madam Justice Esther Toh Lye-ping of the High Court explained her decisions last month to revoke bail previously granted to former Civic Party legislator Jeremy Tam Man-ho, release two opposition district councillors and dismiss a bail bid by a third councillor.

The four were among 47 politicians and activists accused of breaching the national security law for their roles in an unofficial Legislative Council primary election last summer.

In one of the rulings, Toh said Tam had called for sanctions from Washington by signing a letter in September 2019, urging the US Congress to pass the Hong Kong Human Rights and Democracy Act.

The judge observed that Tam had remained a person of interest to foreign powers, which was exemplified by three emails from the US consulate between September last year and February this year, inviting him to "catch up" with the consul general.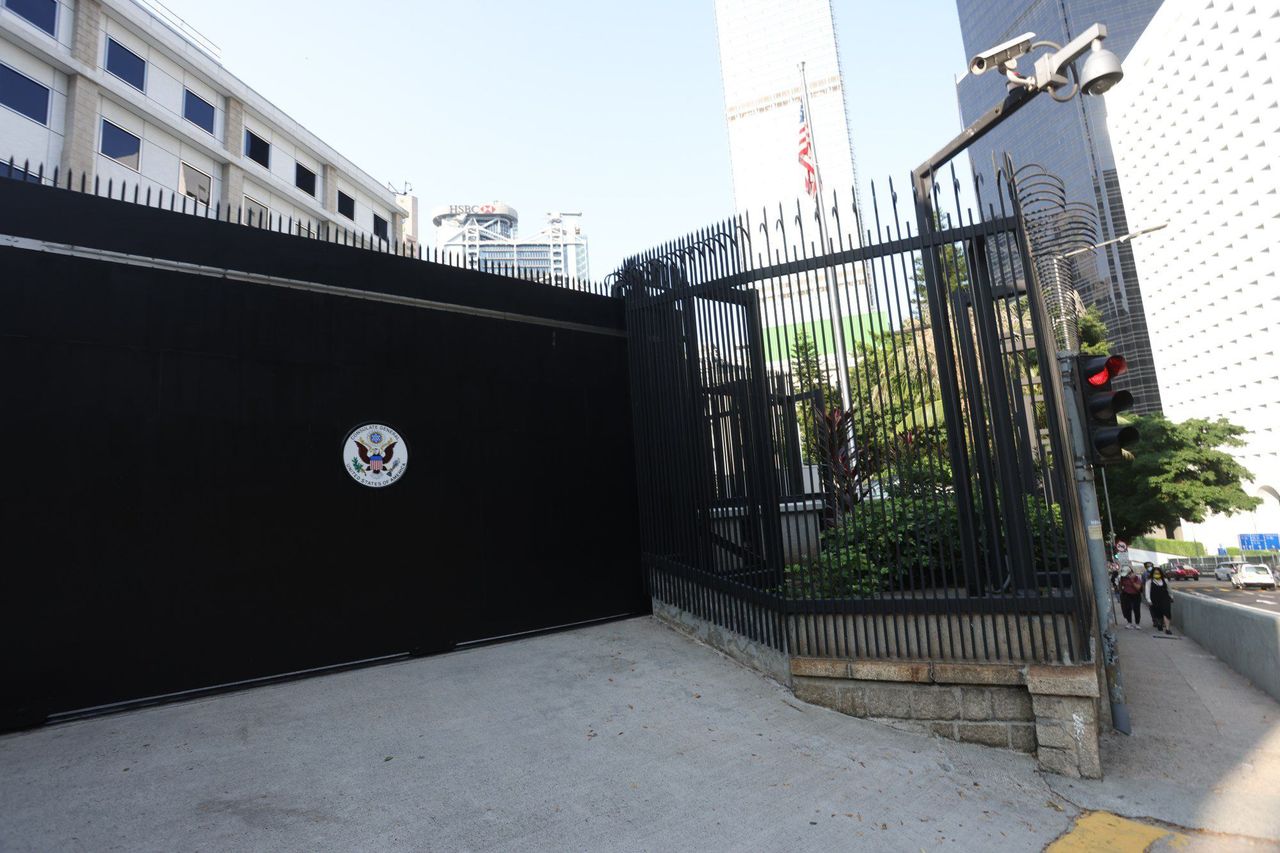 The US consulate in Hong Kong.

The invitations were submitted by Tam's assistant as evidence he had cut ties with foreign governments by ignoring the offers, but the judge thought otherwise and felt the conversations showed how influential he was.

"I am satisfied that there are no sufficient grounds for believing that [Tam] will not continue to commit acts endangering national security if bail is granted," she concluded.

The prosecution has called the primary election "a massive and well-organised scheme" to paralyse the government and topple the city's leader by winning a controlling majority in Legco.

The defendants' ultimate objective, they argued, was to achieve "mutual destruction" as proposed by legal scholar Benny Tai Yiu-ting.

After four days of marathon bail proceedings at West Kowloon Court last month, prosecutors only agreed to the decision to release four of the 15 accused, pending trial on a single charge of conspiracy to commit subversion, while seeking to overturn the bail for the 11 others.

Toh, a judge designated to oversee security law proceedings, endorsed the bail granted to seven defendants but revoked bail of the remaining four. No reasons for her decisions could be spelt out by the media because of statutory restrictions on reporting bail proceedings.

But the judge explained her decisions in writing and lifted reporting restrictions upon application from several media outlets, including the Post. She had previously laid down her grounds to release five defendants while revoking bail of three others.

On Thursday, Toh said she decided to reinstate bail previously granted to district councillors Sze Tak-loy and Lee Yue-shun as she acknowledged their efforts in cooperating with the government over community affairs, despite their participation in the primary.

But she turned down the bail application by district councillor Andy Chui Chi-kin, who was among 32 defendants remanded in custody by the lower court.

Toh said Chui continued to pose a threat to national security by pointing to a YouTube video posted on his channel, which the prosecution said "was filled with misleading and false news" aimed at causing fear and inciting hatred against mainland China.