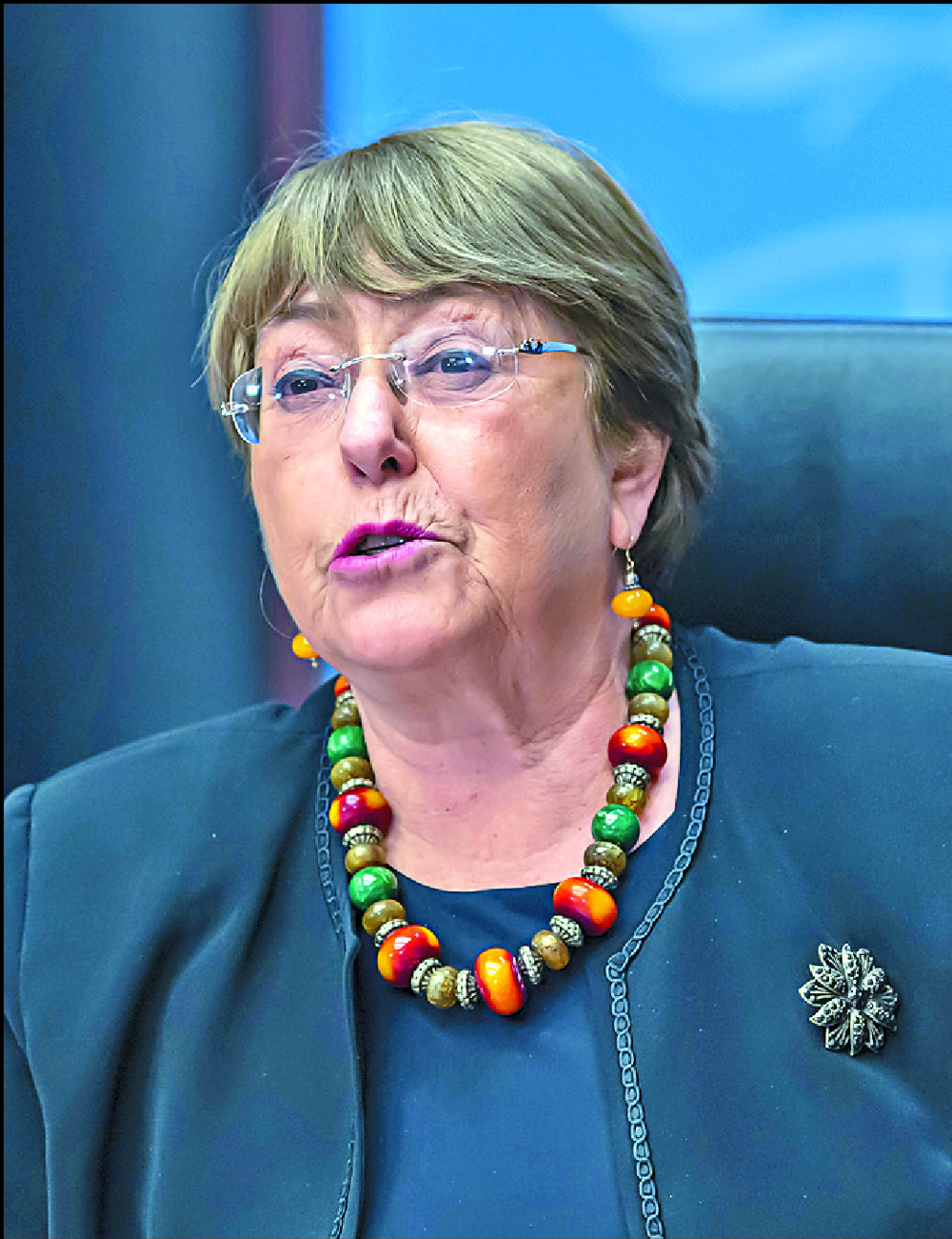 Security law 'a boon' as UN comment irks
The national security law has reinforced Hong Kong's status as a global economic hub, Financial Secretary Paul Chan Mo-po said after the United Nations human rights chief commented she was "deeply worried" about the arrests carried out under the law.
The UN High Commissioner for Human Rights Michelle Bachelet said in Guangzhou on Saturday - after a six-day trip around the mainland with stops in the Xinjiang cities of Urumqi and Kashgar - that Hong Kong has long been respected as a center for human rights and independent media.

"The arrests of lawyers, activists, journalists and others under the security law are deeply worrying," Bachelet said.

She added it is important for the SAR's administration to "do all it can to nurture - and not stifle - the tremendous potential for civil society in order to contribute to the promotion and protection of human rights in the city and beyond."

However, Chan said in his blog yesterday that the law has restored stability and safety to Hong Kong, adding it provided room for economic development following the social unrest in 2019.

"The numbers say it all," Chan said. "Since the security law took effect, initial public offering funding raised in Hong Kong exceeded HK$650 billion, marking an increase of over 30 percent from the same period before the implementation of the law."

He also cited the stock market's average daily turnover rate, noting it is over HK$150 billion - 60 percent more than the 12-month period before the law was enacted.

The city's assets and wealth-management business reached HK$34.9 trillion while the amount deposited in local banks swelled to HK$15.3 trillion, Chan said, noting both those figures have risen since the security law took effect.

"The recent clashes between Russia and Ukraine have allowed people to realize how the United States can weaponize the US dollar and manipulate certain international financial systems to interfere with the operation of global markets," he said.

During this period of mounting geopolitical tensions, Chan noted, the law paves the way for economic development and allows for the safeguarding of national security.

He concluded that the public must consider Hong Kong's development holistically and prioritize national security, adding only such a position will allow them to focus on the bottom line.