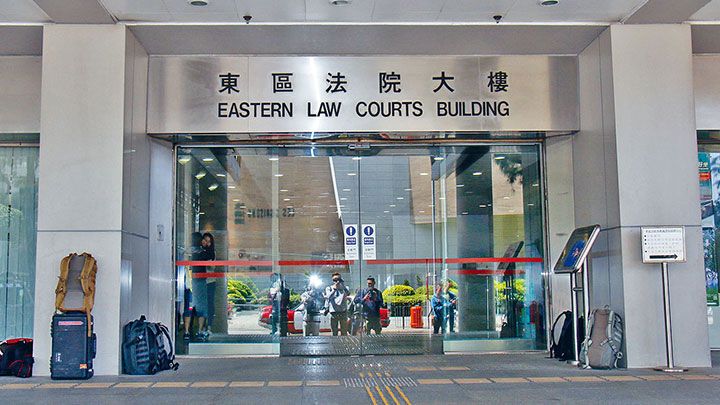 Security guard pleads guilty to masturbating in MTR train
A 33-year-old security guard on Thursday pleaded guilty to outraging public decency for masturbating in a train at Wan Chai MTR station in September last year.
Appearing before principal magistrate Ada Yim Shun-yee in Eastern Magistrates' Courts, Tong Lik-hang pleaded guilty to committing an act outraging public decency for showing his private parts and masturbating in a train heading from Wan Chai station to Sai Ying Pun station on September 17, 2021.

The incident took place in the early hours when two police officers were patrolling the train at Wan Chai MTR station and found Tong acting suspiciously. They spotted Tong masturbating and intercepted him, who still had his private parts exposed by then.

Under police caution, Tong said he showed his private parts in public because he had to urinate.

Tong will be sentenced on January 26, pending further probation reports to be retrieved by Yim. He has been released on bail until his next court mention.

In mitigation, the defense said Tong is diagnosed with Asperger syndrome and obsessive-compulsive disorder. Although he speaks like an ordinary person, he is poor at other skills and abilities.

The psychiatrist report also pointed out that his condition has improved, and it is better not to send him to a hospital.

The defense continued that Tong understood that he was being selfish back then and learned that he should care for others' feelings.

The defense hoped the court would not send Tong to jail, given that he pleaded guilty, was willing to attend therapy sessions, and remained in custody for a while.