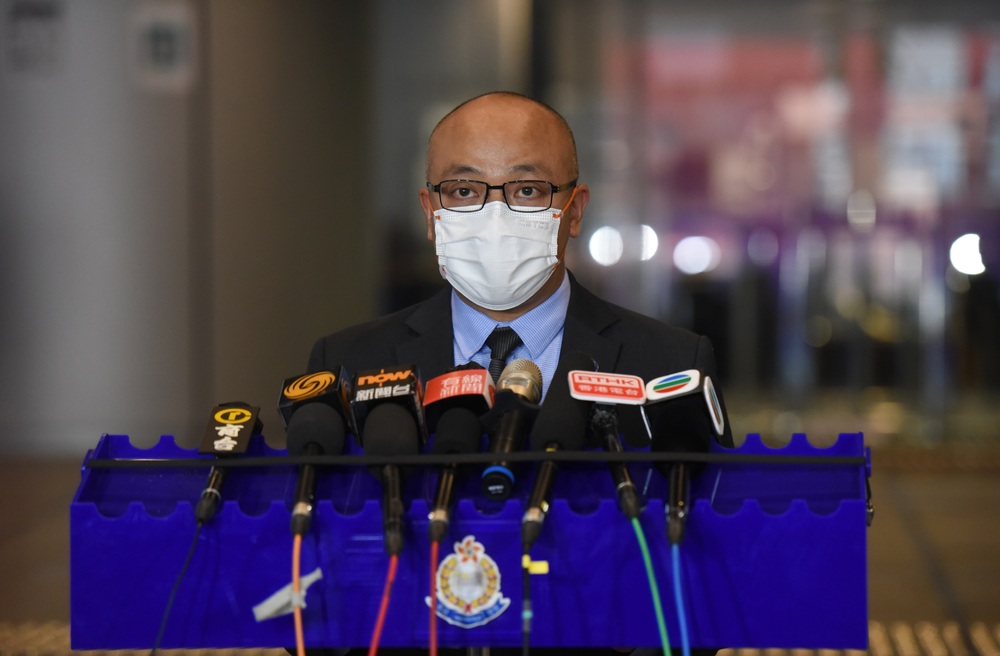 Security guard arrested for 'kill cops' remarks ahead of June 4
A 59-year-old security guard was on Friday arrested in Tai Po for calling on others to organize an unauthorized June 4 vigil and to even kill police officers during the event.
Just a day ahead of the 33rd anniversary of the 1989 Tiananmen Square massacre, the guard was arrested in the morning for inciting others to cause grievous bodily harm over his remarks published online.

Chief inspector Benjamin Tai Tze-bun of the cyber security and technology crime bureau said the guard incited others to stage an unauthorized assembly on June 4 on the internet and social media.

Th guard's remarks -- which also called on citizens to kill cops -- advocated violence and incited hatred against the government and the police force, Tai said.

Police seized a smartphone during the operation, Tai added.

He continued that the guard may have violated an interim injunction order issued by the High Court in 2019, which prohibits citizens from encouraging and inciting the use of violence through the internet or other media.

Tai said police respect citizens' freedom of speech and of assembly but stressed the internet is not a place without any rule or law.