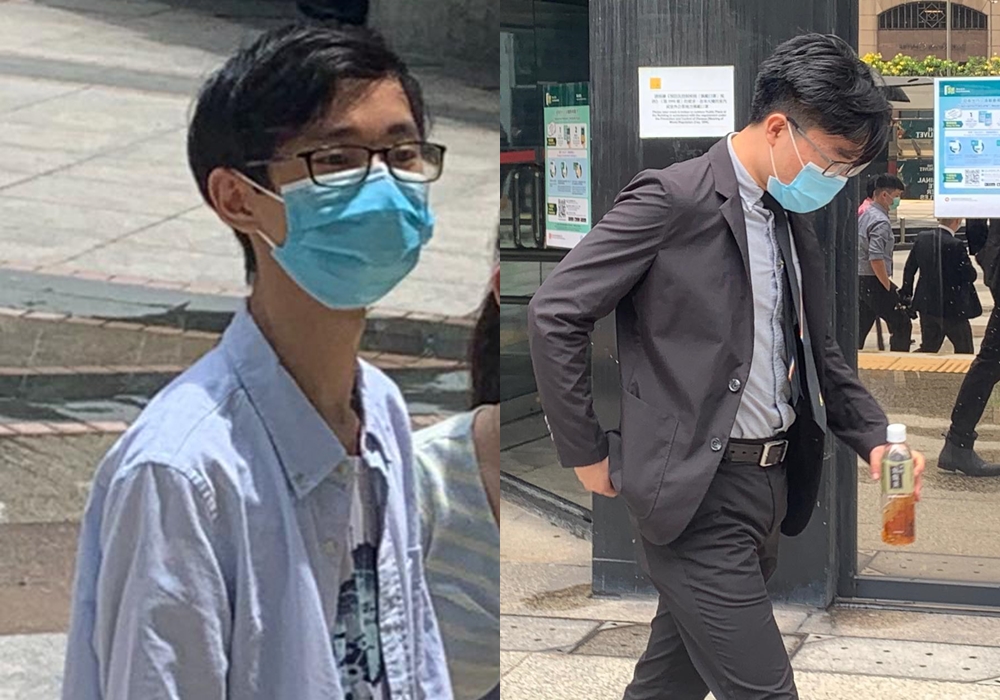 Secondary six student found guilty after bringing "interesting" explosive to school
A secondary six student of Caritas Ma On Shan Secondary School has been convicted of possession of explosives after telling his teacher he brought an "interesting chemical" to school.
District Court judge Anthony Kwok Kai-on found 19-year-old Lai Man-kwong guilty of two counts of possession of explosives, and one count of possession of ammunition without license.

Lai will be sentenced on September 28. He will be remanded until then.

Another secondary four student Zhao Yuk, 18, was acquitted of the possession of explosives charge in the same case.

The court heard earlier that Lai told his chemistry teacher Cheung Sin-yan that he brought an "interesting chemical" to school on November 27, 2019. He also kept a blank inside his wallet.

Lai put the white powder – triacetone triperoxide (TATP) – inside tinfoil wrapping. The teacher ignored Lai at first, but then sought him out and kept the tinfoil wrapping in the office.

Later Cheung found out Zhao also had something wrapped in tinfoil. The two students were summoned to the office of then principal Dickson Choi Chi-leung, where Lai said he had tested the chemical at home. The school then called the police.

Ruling in the case, judge Kwok said Lai pointed out that he only wished to ignite the powder and test if the explosives would really work.

What he did went beyond experiment and self-study, said Kwok who slammed Lai for trying to play with the powder.

Kwok said Lai admitted that he had searched information about the substance earlier and knew that TATP is a highly sensitive explosive, but he still ignited the substance at home and even brought it to school, endangering others.

He also said Lai cannot perform an experiment in a safe and controlled environment with his limited knowledge. Lai didn't seek advice from his teacher, Kwok added.

As for the ammunition charge, Kwok said Lai putting a bullet in his wallet is no different from illegally keeping a bullet or a bomb at home. The court cannot treat that bullet as a decoration just because Lai sometimes used it to show off, Kwok stressed.

For Zhao who was acquitted of the possessing explosive charge, Kwok said footage has shown that he wished to return the tinfoil wrapping containing TATP to Lai multiple times after he received the substance. He only got caught as Lai left immediately after handing the explosive to him and he was holding the wrapping in his hand without any idea how to handle it, according to Kwok.