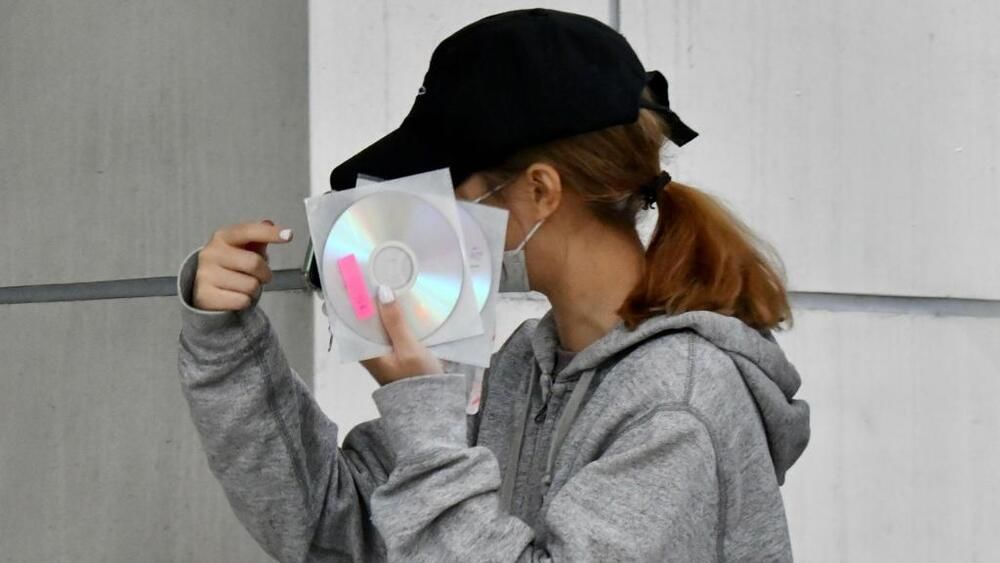 Secondary school student sent to rehab center for bringing laser pointer to protest
An 18-year-old secondary school student was sent to a rehabilitation center on Wednesday for carrying a laser pointer to a protest in Causeway Bay.
Chiu Yi-chong was found guilty of possession of offensive weapon in a public place for police found her carrying a laser pointer near Times Square in Causeway Bay on March 31, 2020, one of the places where protesters organized silent protests to commemorate the July 21, 2019 Yuen Long mob attack.

Chiu appeared before magistrate Winnie Lau Yee-wan in Eastern Magistrate's Courts on Wednesday for her sentence. She was convicted of the charge by Lau in the court on December 17, 2021.

When passing the sentence, Lau said the laser pointer can injure others and the owner can hide the item easily. It was lucky that no one was injured in the incident, she pointed out.

Lau continued that Chiu didn't join the standoff between protesters and police only because officers stopped her in time. The court has to hand down a sentence with deterrent effect, she stressed.

In mitigation, the lawyer said Chiu didn't join the large crowds that confronted the police. No one used the laser pointer and there was no evidence to show that Chiu would use the laser pointer at the scene.

The lawyer continued that Chiu has reflected on herself, while her principal and teachers also headed to the court hearing to show her their support.

Given Chiu's young age and she has shown remorse, Lau decided to send her to a rehabilitation center.