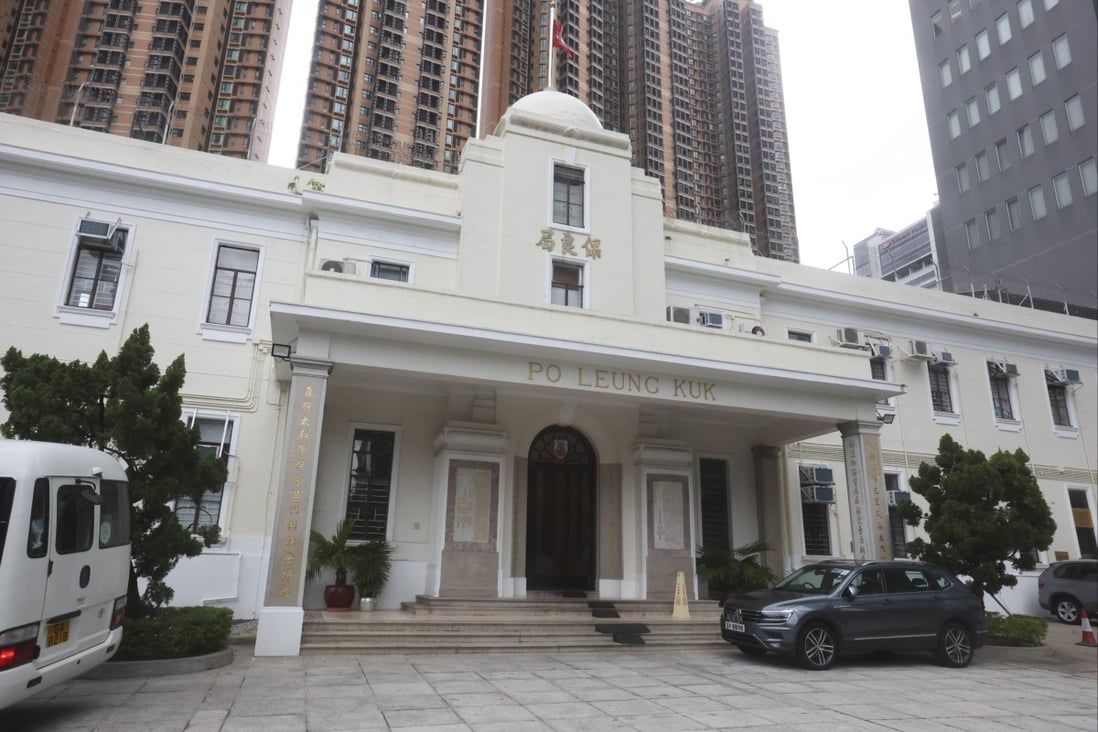 Second worker at Hong Kong charity arrested for alleged mistreatment of toddlers
Police earlier arrested another employee from the Po Leung Kuk's Causeway Bay care facility on suspicion of mistreating six children aged between one and three years.
A second member of staff at a leading charity in Hong Kong was arrested on Friday on suspicion of abusing or neglecting toddlers at the group's residential childcare centre.

Police arrested the 28-year-old female employee of Po Leung Kuk's care facility in Causeway Bay after further investigation, according to the force.

Another employee, 33, was arrested on September 20 for the alleged ill-treatment of six children aged between one and three years. She was suspected of roughly pushing the youngsters onto play mats following a random check by the charity and the Social Welfare Department.

The two have been released on bail pending investigation and must report to police in late October.

The department launched an investigation into the alleged abuse after the first arrest last week.

After reviewing surveillance footage at the residential centre, the department revealed on Wednesday that a second employee of the charity was believed to have ill-treated a toddler. The case was then handed to police.

The kuk, a 144-year-old charitable organisation, said on Thursday that it would enhance monitoring by raising the number of daily inspections to at least six, and examining no less than one hour of the surveillance footage per day from its babies section, where the suspected abuse had occurred.

The babies section accommodates children aged up to three years who lack adequate care because of family problems.

The centre is one of only two such facilities in Hong Kong that cater to youngsters within this age range. The other one is the Children's Residential Home, where a wider abuse scandal emerged last December.

Police arrested 34 staff members for allegedly abusing 40 toddlers at the home run by the Hong Kong Society for the Protection of Children. The employees were accused of yanking the victims' hair, hitting them on the head, slapping their faces and tossing them to the floor.