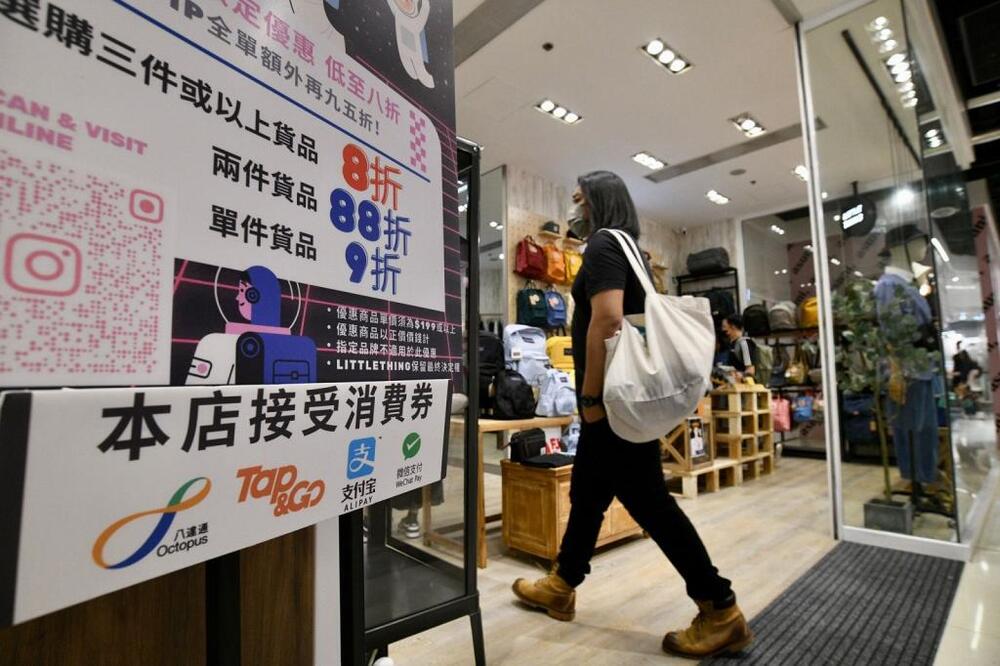 Second batch of HK$5,000 consumption vouchers to be distributed in Aug
Hongkongers will get their hands on the second batch of HK$5,000 consumption starting in August. The cash voucher stimulus program will expand to include non-permanent residents and foreign students, while excluding domestic helpers and people planning to emigrate.
Chan said on Monday that the second installment will be disbursed in phases from August. The registration will start on June 23 and end on July 23. Chan noted that all eligible citizens, regardless of new or existing registrations, will receive their first voucher on August 7.

In addition to permanent residents or new arrivals aged 18 or above, those who may become permanent residents, including quality migrants, entrepreneurs, and students pursuing further studies in Hong Kong, could also receive half of the consumption vouchers.

Meanwhile, during the period from June 18, 2019, to June 12, 2022, people left Hong Kong for two years for reasons other than study or business trips; who have withdrawn their MPF earlier due to permanent departure; or who were proved to have no intention to return to Hong Kong in the foreseeable future, will not be eligible for consumption vouchers.

Together with two new online payment platforms, BoC Pay and PayMe, users could choose to collect their vouchers via a total of six platforms, including Alipay Hong Kong, Octopus, Tap & Go and WeChat Pay HK.

Newly eligible or those who want to switch the usage of electronic payment could register online or go to eight service centers operating 9am to 6pm from Monday to Saturday.

Citizens who chose to use the same stored-value payment tool as last time do not need to go through any registration procedure. The bureau will automatically check the previously registered information so that eligible citizens can receive the vouchers smoothly.

For those to receive HK$5,000 with their Octopus, they will collect their vouchers in 3 installments, on August 7 and October 1, and the 16th of the following month upon using up HK$4,000.

They were reminded to spend HK$4,000 by March 2023 as 16 April, 2023 would be the last day to collect the remaining HK$1,000.

Chan encouraged consumers to enjoy the most consumer benefits by switching the usage of electronic payment, adding that major stored value payment platforms have added about 6.65 million consumer accounts and about 130,000 merchant users.