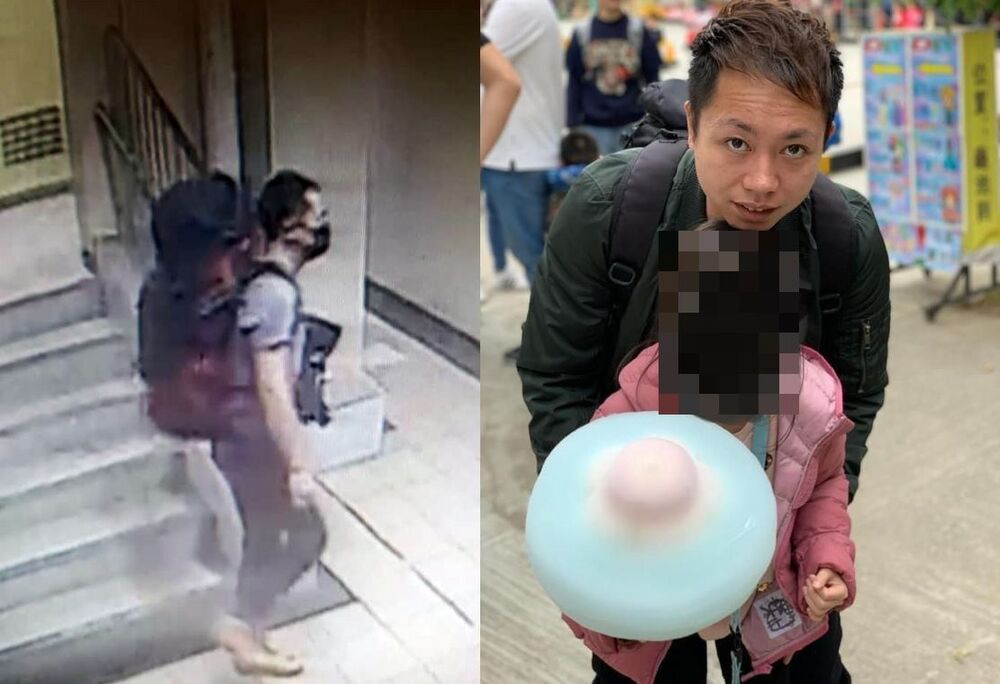 Search for solo hiker who went missing in Sha Tau Kok continues
Rescuers are continuing the search of a 30-year-old man who went missing after he went camping alone in Sha Tau Kok on Tuesday.
His worried wife said her husband promised their two daughters that they will go to Ocean Park together, before he went missing.

Yip Wan-Fuk, a construction worker, approximately 1.7 meter tall, was last seen on surveillance footage leaving his apartment building on Tuesday night.

He was last spotted wearing a grey short-sleeve shirt, black pants, brown shoes and carrying a black backpack.

The police's missing person unit, Government Flying Service, Civil Aid Service and the Fire Service have joined hands, and deployed helicopters to search for Yip. His friends have also joined the search.

Yip's wife said he did not tell her where he was hiking. His phone is not equipped with a global positional system (GPS).

She did recall Yip mentioned earlier that he wanted to watch the sunrise.

Yip once worked at a construction site at Lian Tang Boundary Control Point this year. Given his browsing history on his computer and his working experience, it is believed that Yip went to Pak Fu Shan and Lian Tang Boundary Control Point for hiking.

"I am terribly worried but I dare not to cry in front of my family. I have to keep calm," she said. She fretted that Yip would be cold under the gusty wind and chilly weather as she yearned for him to come home.

Veteran mountaineer Chung Kin-Man said it is dangerous for hikers to hike alone despite their familiarity with the surroundings or the difficulty of the hiking route.

"Despite Pak Fu Shan is not a dangerous hiking area, it is dangerous for hikers to go alone as it is either difficult to reach out for help in the mountains or no one would know your location or status," Chung said.

He added that it is important to hike with companions, and said that hikers must always be equipped with sufficient water and attire to keep warm during chilly weather.

According to netizens' reviews on the Pak Shan hiking route, it is recommended to only experienced hikers due to its rugged path. There is also warning online that there is no mobile network coverage on Pak Fu Shan.

According to the Fire Services Department's record, 401 hiking-related injuries were recorded in the first eight months of the year, surpassing the 323 reported for the whole of the last year.

The Fire Services said more people have been hiking amid the pandemic.

There had also been 885 calls for mountain rescues in 2020, twice the annual average of 400 from 2016 to 2019, according to the Government Flying Service.