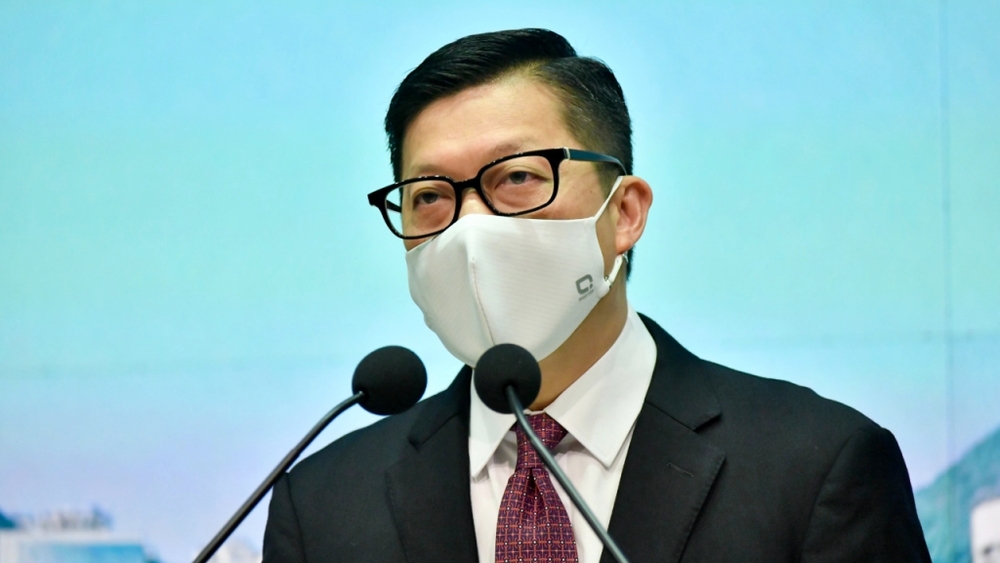 Search engine requested to fix national anthem search results, says Chris Tang
Hong Kong's security chief said authorities have already requested a search engine to pin the correct information about the national anthem as the top results when users search with relevant keywords.
The move came after the blunder on November 13 when "Glory to Hong Kong", a song associated with the 2019 anti-government protests, was played instead of the Chinese national anthem, "March of the Volunteers", at a rugby match in Incheon, South Korea.

Speaking at the Legco on Wednesday, Secretary for Security Chris Tang Ping-keung said the Office of the Government Chief Information Officer (OGCIO) has been in close contact with the relevant internet search engine to ask it to put the correct information at the top of its search results. It is understood that the search engine in question was Google.

Tang also said the search engine confirmed that they had received the request and would follow up accordingly, while the SAR government will monitor closely the situation.

However, DAB lawmaker Edward Leung Hei said authorities have not followed through on their request, with the protest song still displayed as the second result when searching for Hong Kong's national anthem.

Leung also said the protest song "Glory to Hong Kong" is still displayed as the top result in the video search results.

In response, the security chief said the SAR government would first study and consider approaches to monitoring online disinformation, before taking further actions to tackle the problem making references to overseas experiences.