Legislators point to city state's suggestion Covid-19 will never disappear entirely and Singapore will have to 'live' with it as reason to ditch scheme.
Hong Kong should scrap plans for the long-awaited travel bubble with Singapore given the city state's recent strategy shift to "live" with Covid-19, lawmakers have said.

The high-profile calls by pro-establishment legislators in a Legislative Council meeting on Friday to ditch the quarantine-free travel arrangement, which had already suffered two delays due to the pandemic situation in both places, came as Hong Kong's health minister confirmed BioNTech jabs would continue to be available to residents after September even as community vaccination centres closed their doors.

In a related development, a record 70,000 people in Hong Kong received a Covid-19 jab in the 24 hours to 8pm on Friday and about 33,300 new bookings were made online.

About 4.28 million doses have been administered in total, with 33.9 per cent of the city's 7.5 million population having received a first shot and 23.1 per cent their second.

Friday also brought a single new virus case in Hong Kong, involving an arrival from the Netherlands, taking the official tally to 11,949, with 212 related deaths.

Health authorities also banned Asiana Airlines from flying passenger flights from Seoul to Hong Kong for two weeks from Saturday to July 23, after a passenger was found to be infected upon arrival and another traveller to have breached infection-control regulations.

In the panel on health services meeting in Legco, Alice Mak Mei-kuen of the pro-Beijing Federation of Trade Unions led calls to abandon the travel scheme with Singapore, even though there would be benefits to the tourism industry.

"To be honest, I personally would really like to go to Singapore. But If Singapore has stopped trying to achieve zero infections, I really don't think we should set up a travel bubble with it, or any other city for that matter," she said, adding Hongkongers would pay a dear price with their health if such compromises were made.

Singaporean officials recently said its citizens had grown "battle-weary" after 18 months of weathering the pandemic and authorities would seek to strike a middle path to reopen the economy safely while trying to live with the virus.

"All are asking: when and how will the pandemic end?" ministers Gan Kim Yong, Ong Ye Kung and Lawrence Wong wrote in an opinion piece. "The bad news is that Covid-19 may never go away. The good news is that it is possible to live normally with it in our midst. This means Covid-19 will very likely become endemic."

They added: "We can't eradicate it, but we can turn the pandemic into something much less threatening, like influenza, hand, foot-and-mouth disease or chickenpox, and get on with our lives."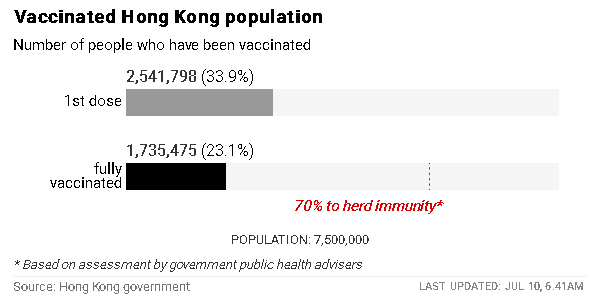 Another Beijing loyalist, Roundtable lawmaker Michael Tien Puk-sun, backed Mak's idea, suggesting that if the virus was brought in through the border, it might jeopardise any prospect of reopening normal travel with mainland China.

"The mainland will not tolerate any loopholes at our airport," he said.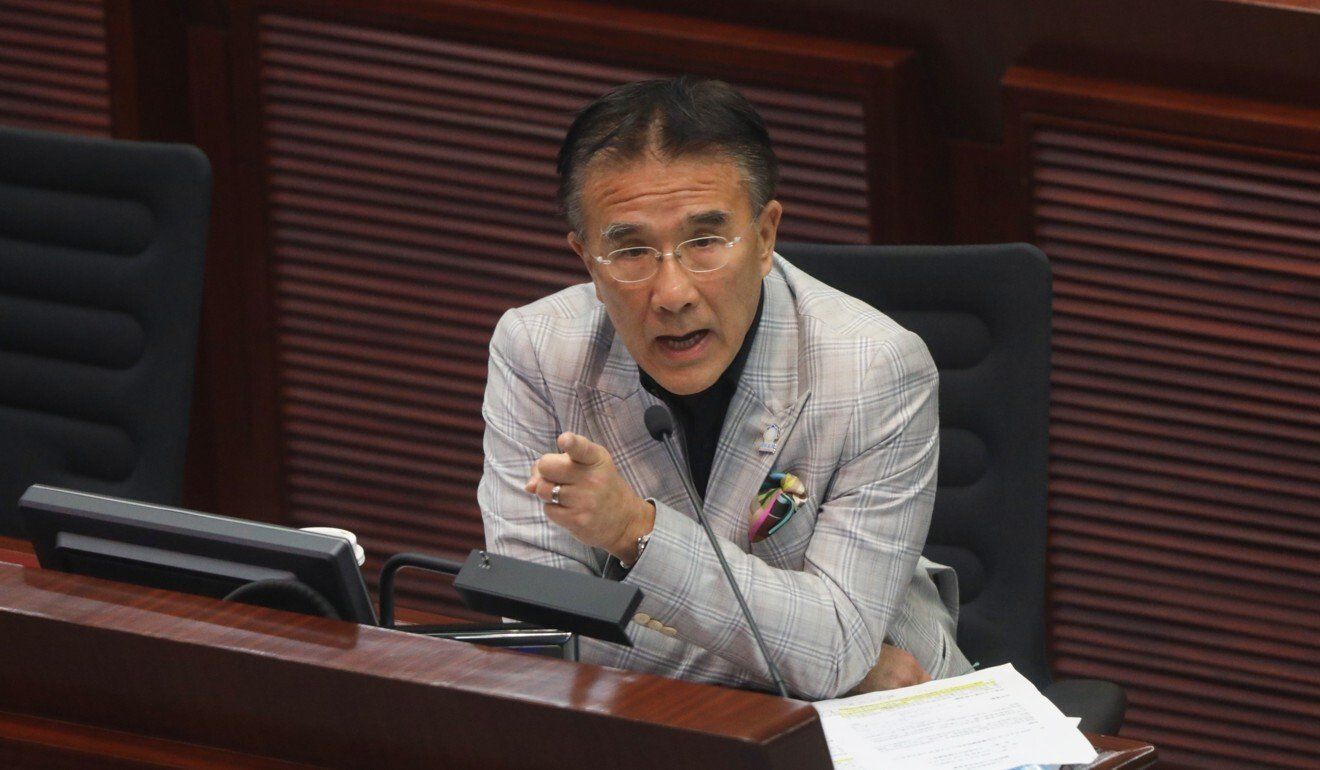 Roundtable lawmaker Lawmaker Michael Tien.

Mak even demanded a letter be sent in the name of the committee to the Commerce and Economic Development Bureau, which was responsible for negotiating the travel deal, to make their wishes clear.

Secretary for Food and Health Sophia Chan Siu-chee gave nothing away in terms of whether she concurred with the lawmakers' views, saying only that Hong Kong continued to strive for zero infections and would keep communication channels with the city state open.

The health minister also gave a cast-iron guarantee that Hongkongers could still receive BioNTech jabs after September if they wished, adding officials were looking at allowing those shots to be taken at private doctors' clinics following the closure of community inoculation centres.

"We are not saying there won't be any supply of BioNTech after August. Absolutely not," she said. "We have always ordered 7.5 million shots."

Dr Leung Chi-chiu, a respiratory medicine specialist, said Hong Kong should review the travel scheme if Singapore decided to pursue a different strategy in managing the pandemic.

"Vaccination is not foolproof as we have seen with some recent imported travellers infected with Covid-19," Leung said. "The question is whether Hong Kong should take on extra risks at this time by allowing potential carriers in our community from places that have given up trying to get rid of Covid-19."