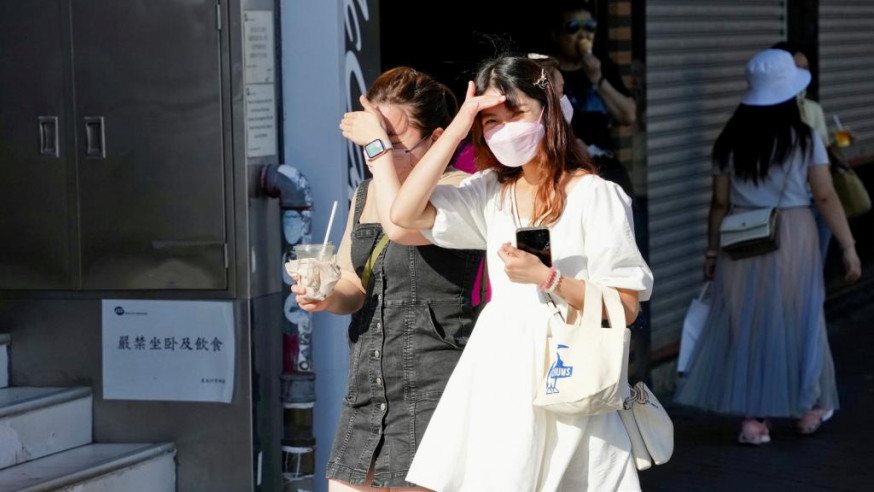 Scorching heat befalls HK as mercury hits 36 degrees Celsius on 'Great Heat' day
The temperature in Hong Kong rose to 33 degrees Celsius around Saturday noon and reached 36 degrees in parts of New Territories on "Great Heat" day.
"Great Heat" day is the 12th of the 24 solar terms in the traditional Chinese almanac, indicating scorching peak heat in the year.

The afternoon weather is sunny and very hot, according to the observatory, which also forecasts a clear night with light to moderate winds.

Temperatures stayed above 33 degrees in different districts, while the mercury once went above the 36-degree-mark in Yuen Long and Ta Kwau Ling.

The weather watchdog also reminded citizens to drink sufficient water and stay alert to prevent potential heatstroke or other discomforts, with the Very Hot Weather Warning now in force.

Citizens who feel unwell should take a rest in the shade or cooler places as soon as possible.