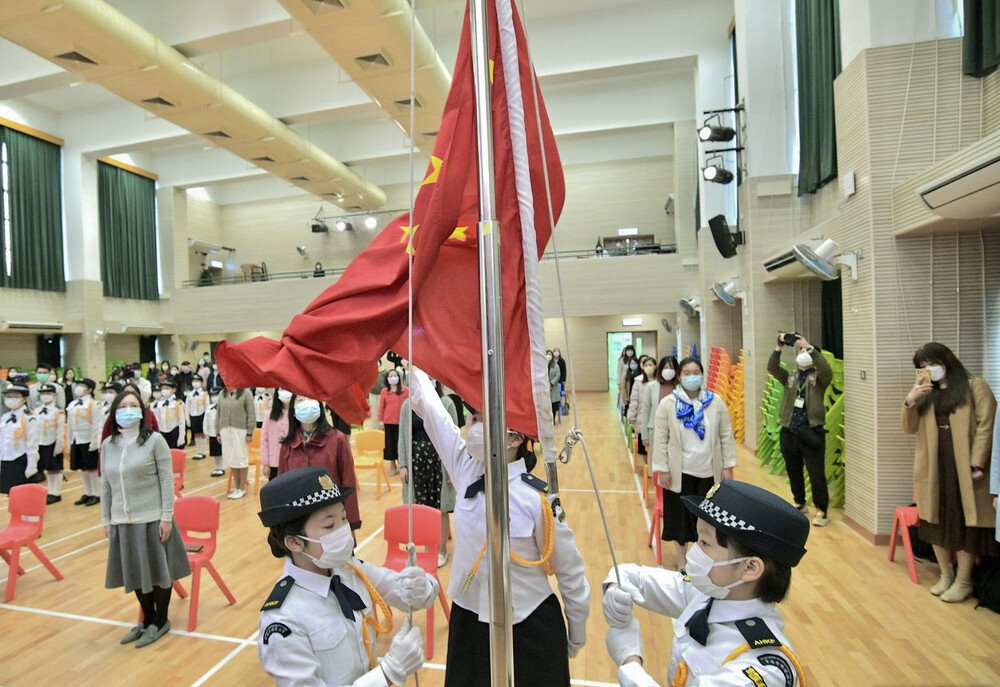 Schools to hold activities on National Security Education Day, EDB suggests
The Education Bureau had issued a memorandum suggesting schools in Hong Kong to hold learning and teaching activities for the National Security Education Day this year.
The bureau suggested that schools can hold a flag-raising ceremony along with playing the national anthem on that day. Schools can also educate students on national security during morning assembly or the class teacher session.

"So that the National Security Education Day can enhance students' comprehensive understanding of the Constitution, the Basic Law and national security, as well as to foster students' sense of national identity," according to the bureau.

The bureau also added that its Curriculum Development Institute will organise the "School Bulletin Board Design Competition on National Security" and "2021National Security Education Day Online Quiz Competition", in order to strengthen primary and secondary students' understanding of national security.