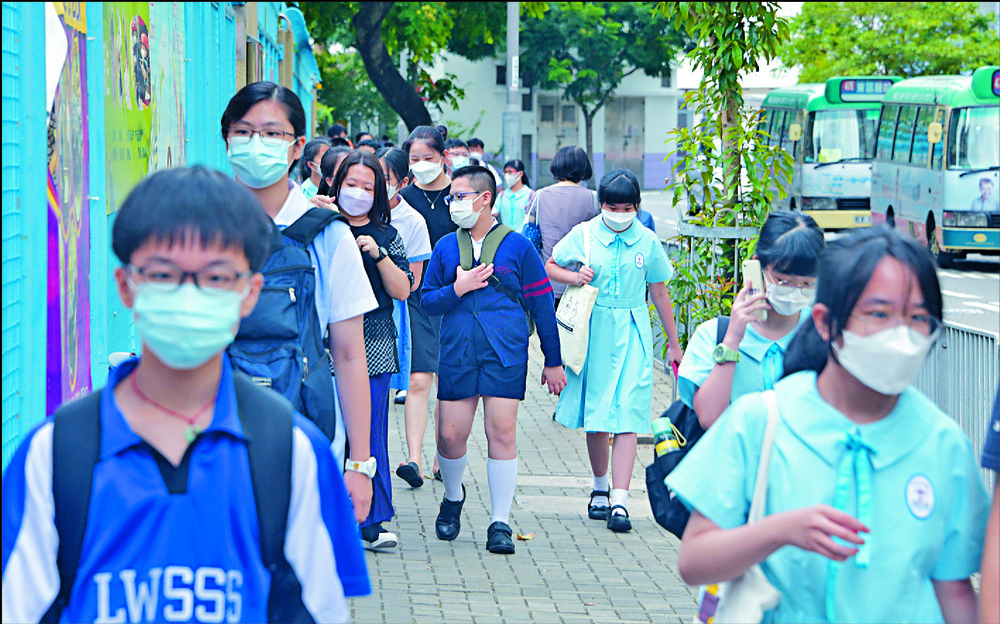 Schools learn to cope amid teacher exodus
Secondary schools are facing a serious brain drain as 1,639 experienced teachers have quit in the past three academic years, the latest secondary school profiles issued by authorities show.
In the past year, schools lost a total of 2,140 teachers. Some principals said the loss was due to the emigration wave, and the brain drain has affected the schools' administration, while some teachers have to teach subjects they are not familiar with.

In a comparison of figures for the past three years, the number of teachers with more than 10 years of experience has dropped by 633 in the last academic year.

But the brain drain has further deteriorated this year, and more than 1,000 senior teachers have left.

In three years, the ratio of experienced teachers dropped from 70 percent to 64 percent of all secondary school teachers.

Meanwhile, 25 percent of teachers now have less than four years of experience, up from 17 percent three years ago.

A government spokesman told The Standard that 1,780 teachers from government and subsidized schools and 360 from direct subsidy schools left the sector in 2021/2022, or 7.8 percent and 8.5 percent of the teacher population.

Meanwhile, a mismatch of teaching subjects occurs among new teachers.

Yu, a teaching assistant from last year, was promoted and became a regular teacher in the second term, after a few teachers quit. Despite being a maths major , he was asked to teach biology for a secondary three class.

"It was already late December when I got promoted, and the new term is starting in two weeks. I feel like I have to go through the whole DSE syllabus in a very short period of time," Yu said

He studied biology only in secondary school and had forgotten much of what he had learned. He felt sorry when he could not answer hard questions from students.

"I would tell them I would give them the answers next lesson, and I will find the solutions after class. Honestly, I sometimes can't find an answer to those questions," he said.

Kevin Liang Kwun-fan, principal of Evangelical Lutheran Church of Hong Kong's Lutheran Secondary School in Yau Ma Tei, also president of the Association of Hong Kong Chinese Middle Schools, said some experienced teachers gave only short notice before quitting, which made it hard for new teachers to cover the vacuum.

"When a teacher quits, they also take away the knowledge and relevant teaching experience," Liang said.

"We found once that teachers missed the deadlines when registering extra-school competitions for students."

In response to The Standard, the Education Bureau admitted this year's turnover rate was higher but said figures were still being calculated and most schools were operating normally and able to hire new teachers.