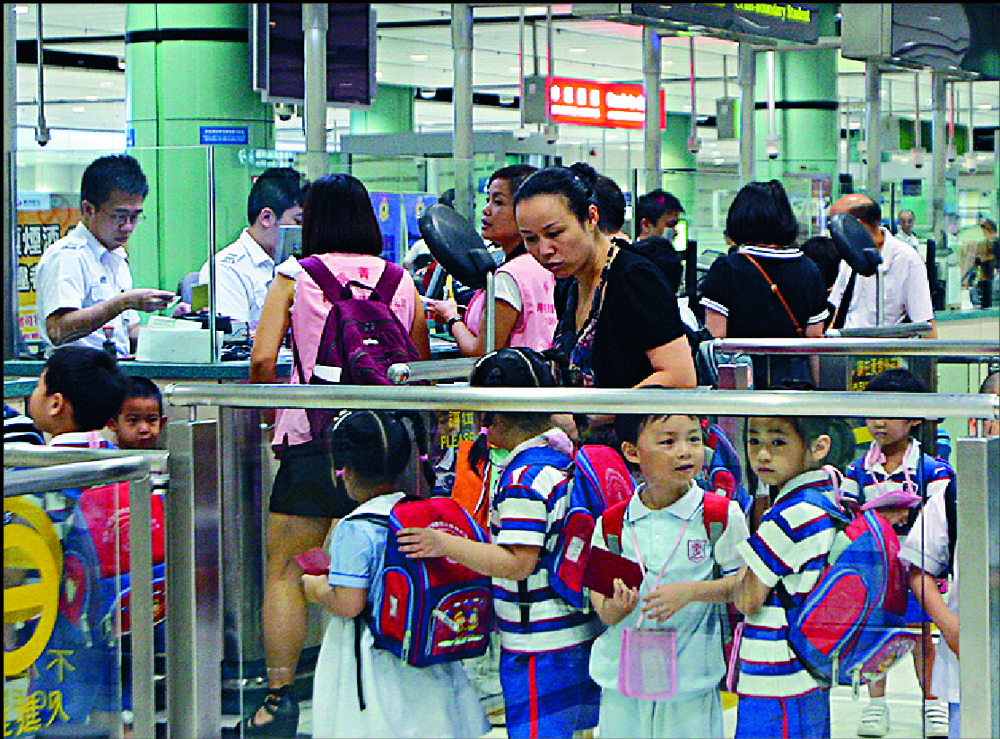 Schools heading for structural changes
A plunge in the number of students has made it "unavoidable to adjust" the overall number of primary and secondary classes, Secretary for Education Kevin Yeung Yun-hung said yesterday.
Hong Kong Federation of Education Workers lawmaker Tang Fei said cross-boundary students have not been able to go to schools in the SAR for over two years, as borders between the mainland and Hong Kong closed due to the pandemic.

Apart from cross-boundary students dropping out, many schools have been facing class reductions and school closures. This is due to factors like the emigration wave, a low fertility rate and an insufficient number of school-age children in several districts, Tang said.

In a written reply to Tang, Yeung said it is anticipated that the gradual decrease in the future school-age population will be structural rather than transient. It remains unclear whether and when the birth rate in Hong Kong will rebound.

"We believe that, as the future school-age population will continue to drop, it is unavoidable to adjust the overall number of primary and secondary classes correspondingly," Yeung said.

He said the Education Bureau, being the body that sponsors government schools, will lead by example and formulate long-term development plans for government schools.

"The Education Bureau may cease the operation of schools with persistent under-enrollment, merge government schools as necessary or relocate schools in districts with a sizable surplus of school places to districts with excessive demand or new development areas."

Yeung also said small class teaching has been implemented in about 80 percent of public primary schools in the city. Another 11 schools will also adopt the small class arrangement from the next school year starting in September.

As for secondary schools, the bureau will review from 2025 the number of students allocated to each form one class, the criteria for the approval of classes and other related arrangements to address the structural situation of a persistent decrease in demand for places.