At least nine schools confirm officials called them on Friday to find out whether they had installed the cameras and if yes, at what locations.
Hong Kong education authorities have asked schools to report if they have installed surveillance cameras on campus, the Post has learned, following calls from pro-Beijing lawmakers for the devices to be installed in classrooms to monitor teachers.

At least nine primary and secondary schools across the city on Saturday confirmed that officials called them on Friday to find out whether they had installed the cameras and at what locations. They were also asked whether they bought the devices from government subsidies or their own money.

The calls from the Education Bureau came as Zhang Xiaoming, deputy director of the State Council's Hong Kong and Macau Affairs Office, said on Friday the central government would look into ways to "improve" the city's education system to set "things right" following an overhaul of the electoral system.

But sources told the Post education officials did not explain why they chose to call the schools.

Two of the city's largest teachers' unions voiced opposition to any potential move to install cameras in classrooms to monitor teaching activities, saying it would be disrespectful towards educators' professionalism and bring further pressure to the sector.

Some pro-Beijing lawmakers recently demanded education officials take the lead and have schools install cameras to monitor teachers, after thousands of pupils and at least 100 teachers were arrested during the 2019 anti-government protests.

The lawmakers had repeatedly accused some teachers of expressing their political views in class, while also deeming some teaching materials as biased.

Undersecretary for Education Choi Yuk-lin said last month that the idea of installing surveillance cameras in classrooms would have to meet existing privacy laws and also need teachers' consent, although the bureau did not rule out having schools do so in the future.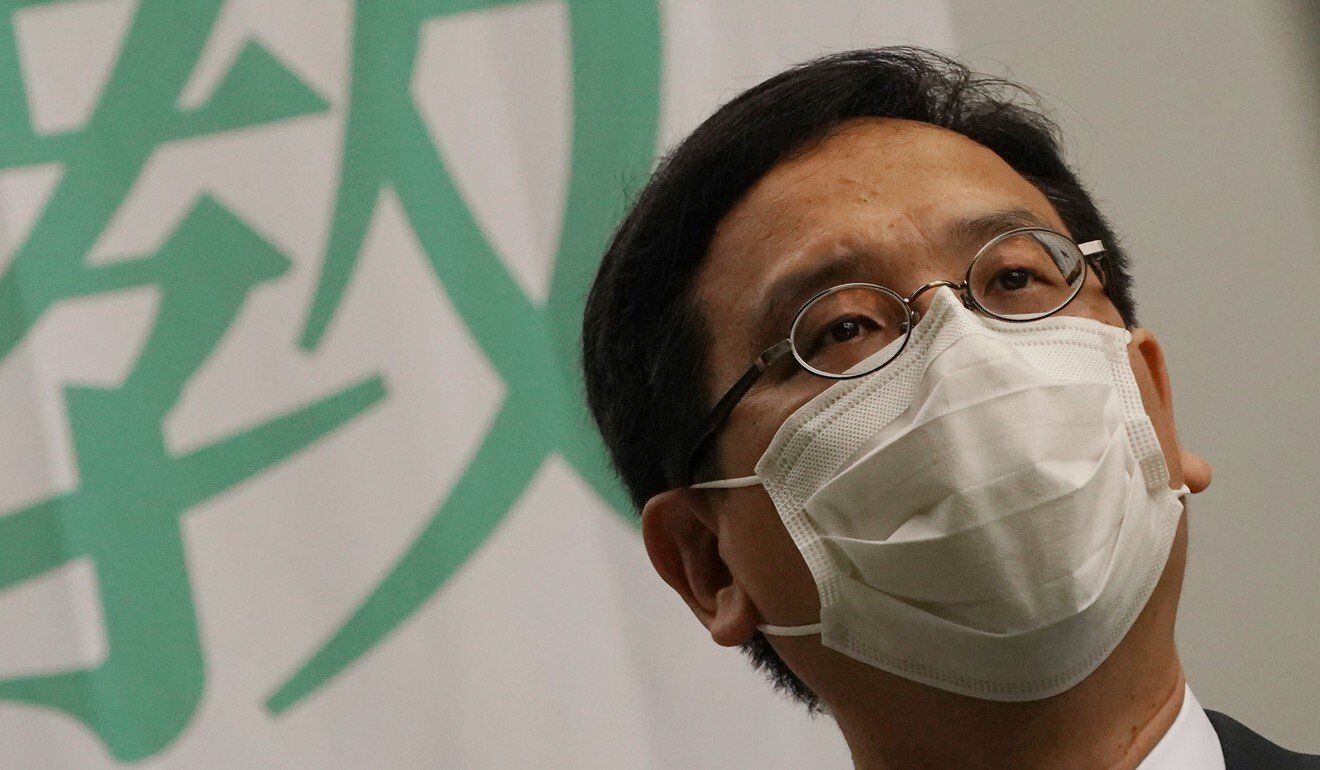 Ip Kin-yuen, vice-president of the Professional Teachers' Union, says any plan to force institutions to install cameras in classrooms will place more pressure on schools and educators.

The schools which received calls on Friday included government subsidised and semi-private institutions.

A principal whose school received a call raised concerns as to whether the survey would be the first step towards the mandatory installation of cameras in classes.

"It is difficult not to link the two things together. If the bureau really decides to do so, it is something really worrying," the principal, who asked to remain anonymous, said.

He added that if the cameras were installed in classrooms, that would "damage the sector's normal operations".

Responding to earlier suggestions by a lawmaker that the gadgets could only be pointed towards teachers instead of students, the principal added: "Even if the cameras are not filming pupils, their sound might still be heard … what if parents oppose the idea?"

Another teacher whose school received the call also opposed the idea of having cameras in classrooms. She said her school already had surveillance cameras in the corridors of each floor, but none in the classrooms.

"It is not necessary … and we don't know how the CCTV footage would be used, or whether our consent would be sought before any such usage," the teacher said.

But some school heads felt it was "too early" to say whether the bureau's move indicated possible mandatory installation of cameras in classrooms in future, with one principal saying there was no need to speculate on the matter.

"I believe if the bureau is really planning to do so, it would seek the opinion from the sector first," the principal said.

Wong Kam-leung, a primary school principal and chairman of the 40,000-strong Hong Kong Federation of Education Workers, said the union was against installing cameras in classrooms.

"While there are concerns over some teachers' professional behaviour in class, there are mechanisms to penalise those involved in professional misconduct. Schools also have mechanisms to regularly monitor teaching," Wong said.

"[Installing CCTV cameras in classrooms] would be disrespectful to teachers, and reflect distrust towards educators' professional judgment. It would not in any way help to improve teaching quality."

Ip Kin-yuen, vice-president of the 100,000-member Professional Teachers' Union, also said any plan to force institutions to install cameras in classrooms would place more pressure on schools and educators.

"I believe many educators are against such a plan," he said. "If [the bureau] could explain more clearly why did they [call up], they might be able to avoid unnecessary speculations and possible fears."

In a reply to the Post, a spokeswoman for the bureau did not comment on why schools were asked about cameras, saying only it "regularly communicates with schools on different issues to understand their operation".