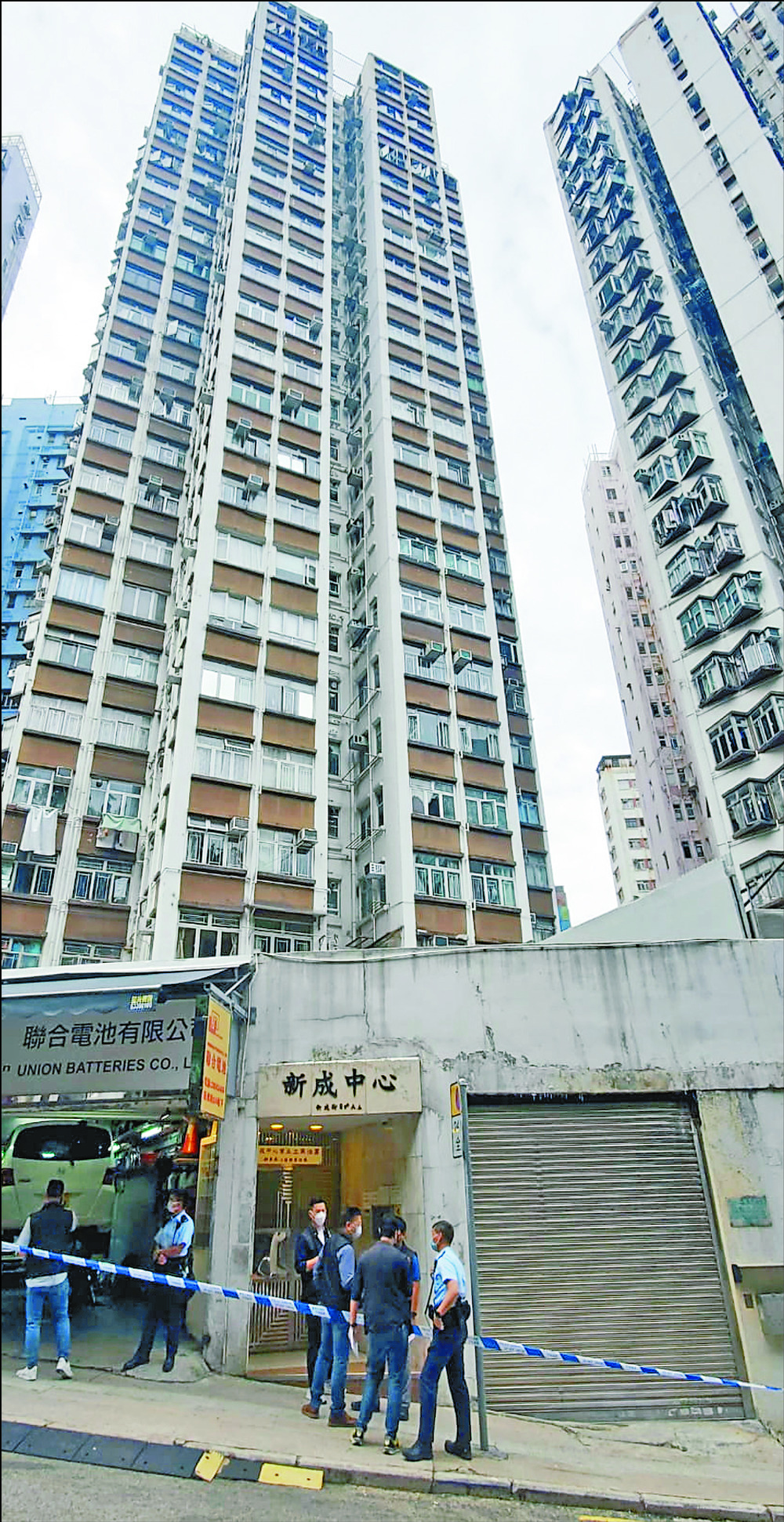 Schoolgirl 'lovers jump in suicide pact'
Two students enrolled in a prestigious girls' school in Happy Valley jumped to their deaths from a Shau Kei Wan building yesterday in what appears to be a suicide pact.
The two - aged 14 and 16 - were secondary two and four students at St Paul's Secondary School.

It is understood that no suicide notes were found on the rooftop of Sun Sing Centre, the 23-story residential building where the incident took place.

The two had been lovers, sources said, adding one of them had been visiting a social worker recently due to relationship troubles.

At around 4pm yesterday, several residents at the center - where one of the girls lived - reported hearing a loud scream followed by a bang.

The girls were wearing their school uniforms when found and were declared dead at the scene, the sources said.

The area has since been cordoned off as their identities and motives remain unknown.

The girls are believed to have jumped off the roof of the building before landing on the first-floor podium.

A grey backpack, a folding stool, an umbrella, two water bottles and a watch were found at the scene. A man and a woman, believed to be relatives of one of the girls, arrived at the scene in great distress.

The woman, who had been unable to hold back tears, reportedly said: "I am so sorry, who made you do this?"

Teachers and social workers also arrived at the scene to offer assistance.

St Paul's is a band one grant school. Over the past 10 years, it has produced two top scorers in the Diploma of Secondary Education out of a citywide total of 87.

Notable alumni include former lawmakers Claudia Mo Man-ching and Margaret Ng Ngoi-yee, health chief Sophie Chan Siu-chee and Olympic silver medalist Siobhan Haughey.