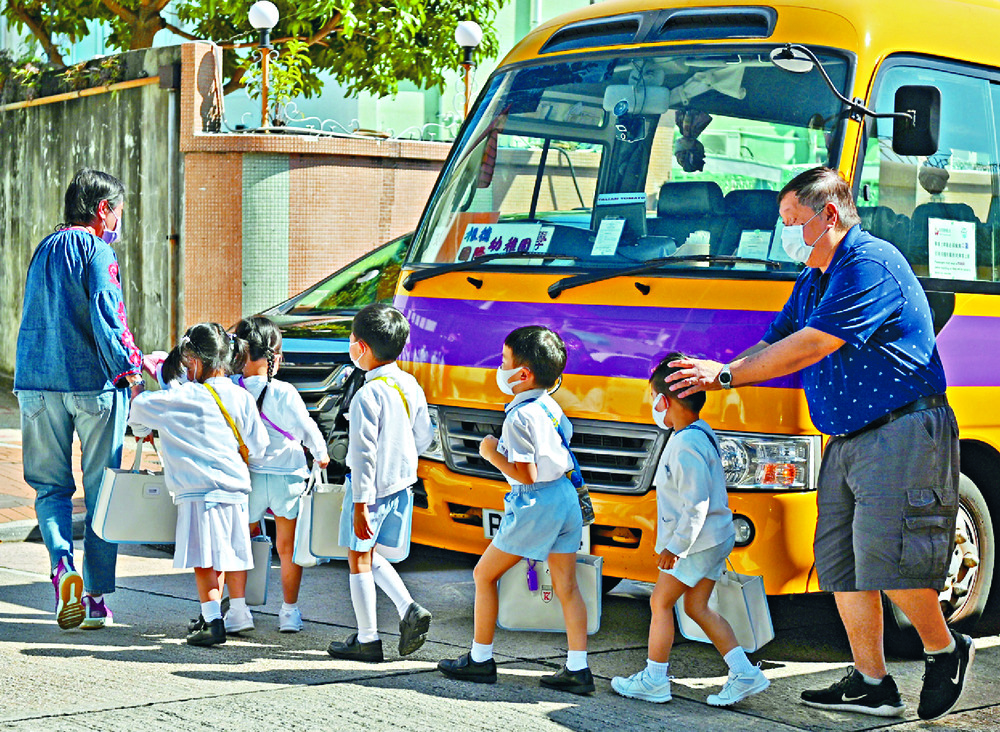 School buses in jabs pinch
About one-third of school bus drivers and escorts are not willing to get the jabs, while a school bus company has seen 40 percent of its escorts resign.
From September 1, all school bus drivers and escorts are required to get vaccinated or they will have to pay for a regular virus test every two weeks. The school bus sector hopes the government can give them a three-month buffer period.

Tang Zi-keung, vice chairman of the Public Omnibus Operators Association, said on a radio program yesterday that there were 20,000 drivers and escorts in the sector and one-third of them still haven't been vaccinated.

"The requirement was implemented too hastily," Tang said. "The situation in our industry is quite different from other industries as many of our drivers and escorts are over 60."

Despite the school bus companies providing incentives such as vaccination leave and subsidies, some escorts still refused to be vaccinated due to health reasons or opposition from their families.

Tang said 40 percent of drivers and escorts from his company had chosen to resign after the regulations came out.

He said that the school bus sector was badly hit amid the pandemic. Due to the suspension of classes, school buses could only make a monthly revenue of between HK$10,000 and HK$20,000. The companies could barely afford a monthly test fee of HK$480 for staff members.

Escorts' resignations also brought difficulties.

He said school bus companies can only provide limited services unless the Education Bureau gives more time to the sector for rearranging the staff and encouraging staff members to get the jabs.

He added: "We totally support the government's anti-epidemic measures but authorities should at least allow a grace period of two to three months for the companies to find replacements before mandating the measures."