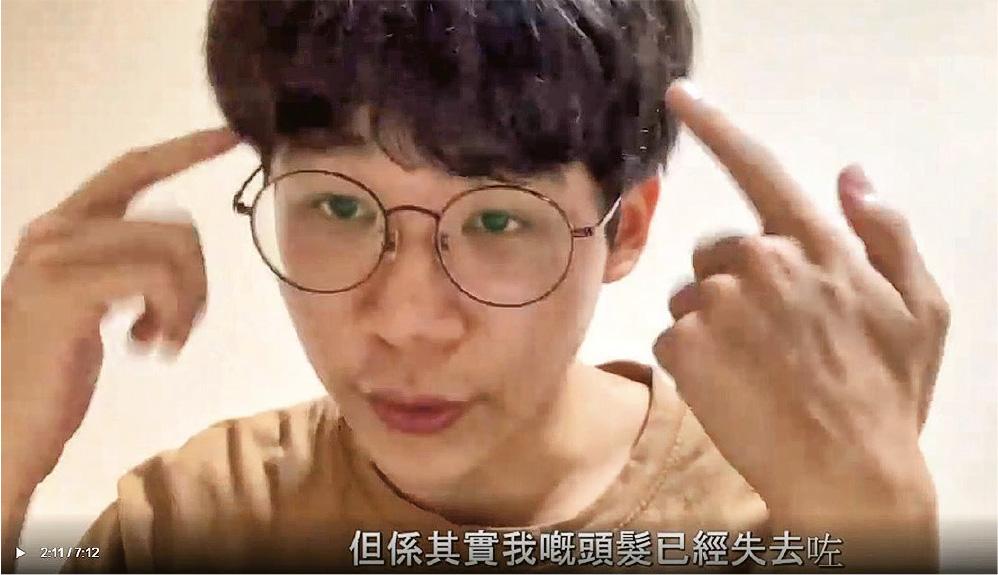 School accused of stalling in handling complaint against ban on long hair
A student who challenged his school's policy on long hair for boys has accused the school of stalling after the school had failed to make time for the mediation arranged by the Equal Opportunities Commission.
Seventeen-year-old student Nathan Lam Chak-chun had previously complained to the equality watchdog that their school – Tung Wah Group of Hospitals Wong Fut Nam College – allegedly breached the Sex Discrimination Ordinance by "pressuring" them to cut their long hair.

Lam cited gender dysphoria in explaining why they did not wish to have short hair, adding that they wanted to tell the public that barring male students from wearing their hair long was "unreasonable." The EOC said its role was to mediate the conflict, rather than "judging right from wrong."

Speaking to Sing Tao Daily, The Standard's sister publication, the form six student said he initially expected the incident to be resolved before his new school year, allowing him to focus on preparing for the upcoming university entrance exam.

He said the school was absent for the first arranged mediation scheduled on August 31 without providing a reason for it.

"It seems like [the school] is stalling," said Lam.

He said the school had rejected all proposed time slots provided by the Commission, requiring the meetings to be rescheduled.

Meanwhile, Lam said he would still wear his long hair regardless of the results of the mediation, as he "understands the school has no right to enforce it."

Tung Wah Group of Hospitals Wong Fut Nam College declined to comment on the incident when contacted by Sing Tao, while a spokesperson of the quality watchdog said the Commission will not comment on individual cases.