The committee will submit one report on the childcare home where abuse allegedly took place, and another on the Hong Kong Society for the Protection of Children as a whole.
A long-established Hong Kong child protection group at the centre of an abuse scandal has set up an independent review committee to look into the alleged offences and review its operations to prevent similar incidents going forward.

The committee, which held its first meeting on Tuesday, was appointed by the Hong Kong Society for the Protection of Children (HKSPC) after six of its staff members were arrested for allegedly mistreating at least 20 children staying at one of its facilities.

The committee's chairman, Lester Garson Huang, a former president of the Law Society of Hong Kong, said it would look into the causes behind the alleged abuse, submit reports, and make recommendations on the management and operations of the HKSPC.

"The children in the home are some of the most vulnerable and weak members of our society," he said. "It is our commitment to find out what the facts are and to speak on their behalf."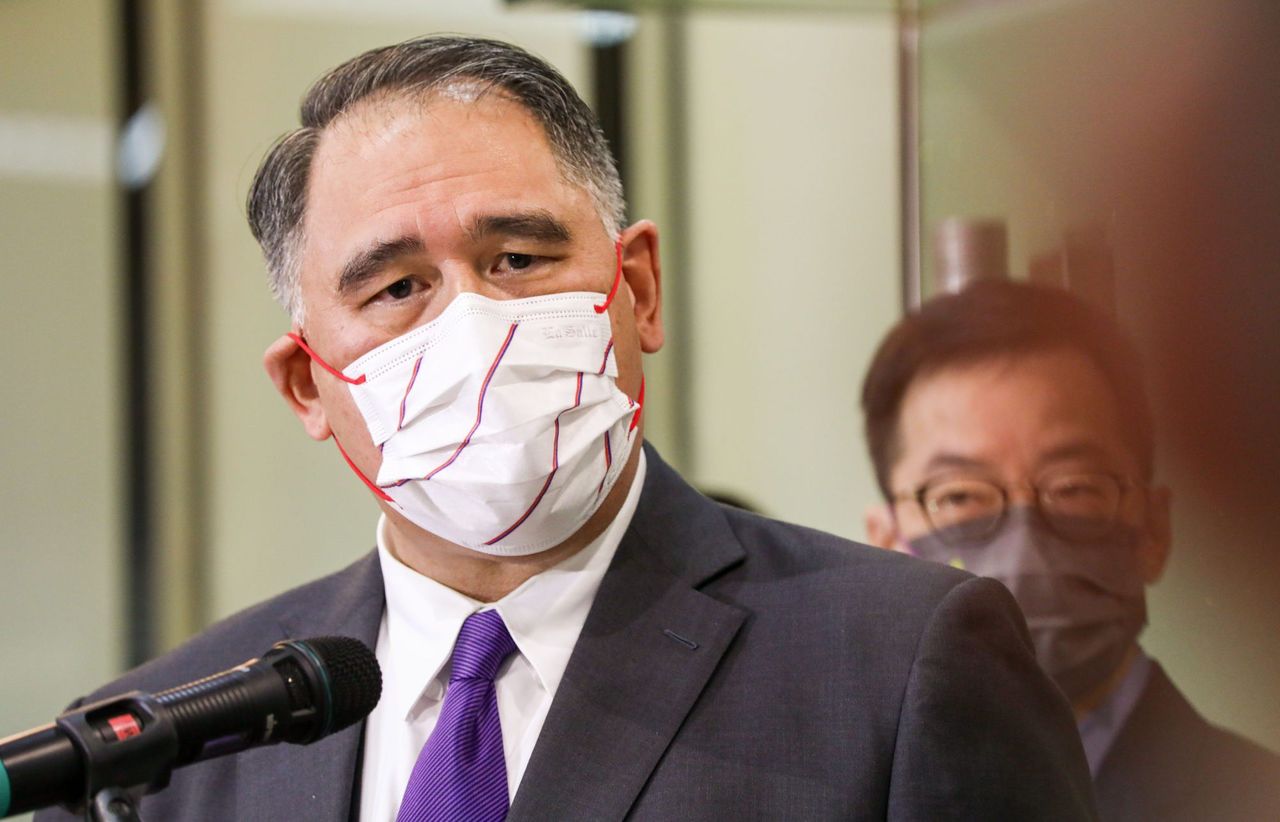 Lester Garson Huang speaks to the press after a meeting of the independent review committee on Tuesday.

At least 20 children at HKSPC's Children's Residential Home in Mong Kok were allegedly abused by some of its workers, who stand accused of yanking their hair, hitting them in the head, slapping their faces and throwing them onto the floor.

The society has suspended or dismissed seven staff members, six of whom have been charged with child abuse and neglect.

Tuesday's committee meeting was attended by five other members: a former CEO of the Boys' and Girls' Clubs Association of Hong Kong; the deputy director of the Hong Kong Sheng Kung Hui Welfare Council; a psychiatrist; a clinical psychologist; and a paediatrician.

The committee will also be supported by an independent secretariat and experts from "big four" professional services company Deloitte and risk management firm Steve Vickers Associates.

The committee will present two reports, one focused on the children's home, and another offering a comprehensive review of HKSPC's entire governance and accountability structure.

Huang said they expected to submit the first report by the end of this month.

"We understand police are investigating the case. We must not hinder their work," he said. "If we discover other behaviours involving the violation of the rules, we will see if there are any criminal elements, and we will definitely hand it over to the law enforcement departments."

He added that if the facts reflected action needed to be taken against staff members, they would inform the executive committee to follow up.

Operating 27 centres across the city, HKSPC deals with around 3,000 children aged up to 16 through a range of services, including day care.

The Children's Residential Home provides round-the-clock care for children aged three and under whose families cannot look after them.