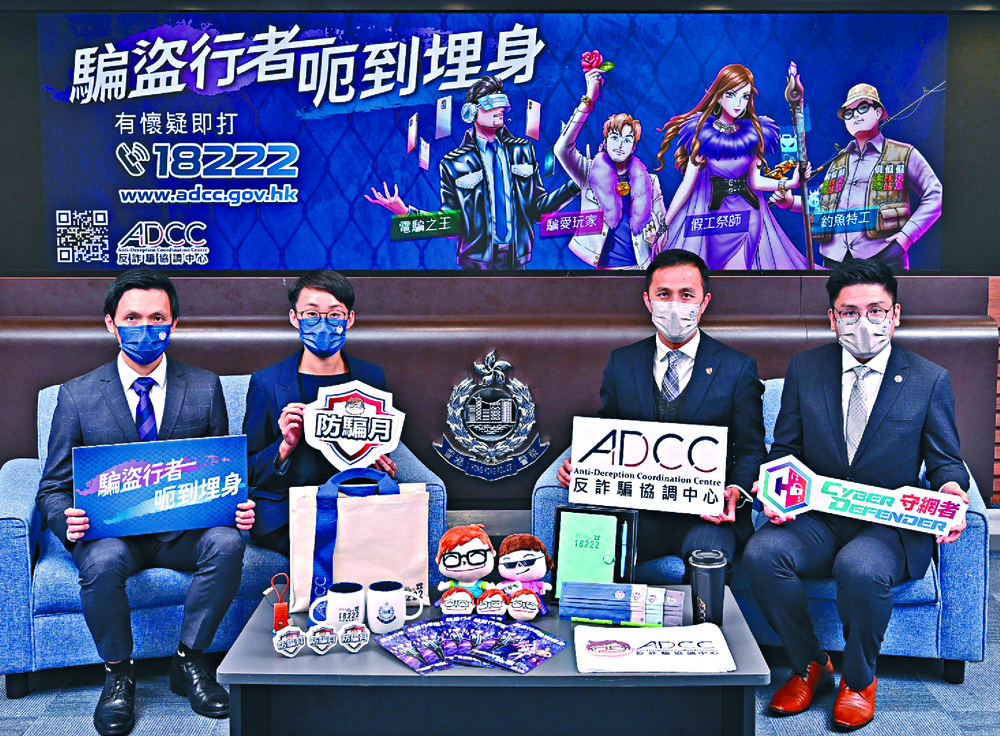 Scammers up the ante with $7.44b haul
Police have received a total of 19,249 reports about scams last year, up 24 percent from 2020, with victims losing a total of HK$7.44 billion.
Among them, 642 were love cons, in which scammers would pretend to be professionals working overseas, meet victims on the internet and entice them to make investments in fake mobile apps or websites. Police said these victims lost a total of HK$360 million.

Police also said women aged between 21 and 50 were more likely to fall for love scams, but one case involved a 65-year-old retired woman, X, who lost HK$17 million in October to a 38-year-old man.

The scammer claimed he had a mainland passport and had returned to Hong Kong from Canada for a career in cryptocurrency. He reeled X in by saying he would teach her how to earn money.

X transferred HK$17 million to eight local bank accounts but was told her accounts had been frozen due to money laundering. She was asked to cough up another HK$8 million by the scammer to unfreeze them but refused to do so.

There were also 1,074 recruitment frauds in 2021, and victims lost a total of HK$85 million to scammers who targeted those who lost jobs in the pandemic and needed money urgently.

Some scammers said on social media that they are hiring people to handle remittances from overseas to Hong Kong, and would provide an attractive commission.

But scammers would secretly use the victims' personal information such as ID card number, bank account and address to apply for loans.

Victims would mistake the loans for a remittance from overseas and transfer it to the scammers. Only upon receiving loan documents from banks weeks later would they realize they had been scammed.

Among the victims was a 27-year-old manager of a human resources firm. He wanted to earn more money so was searching for part-time work on social media.

The scammer told him on WhatsApp that his boss in the mainland failed to remit HK$10 million to Hong Kong for his food business and asked the victim to get loans for them in return for an 8 percent commission.

The victim borrowed HK$6.7 million from six creditors through a second mortgage on his home and transferred the money to seven personal bank accounts, but he never received the reward, nor did the scammers pay him back.

Police said a series of anti-deception publicity activities will be held this month.