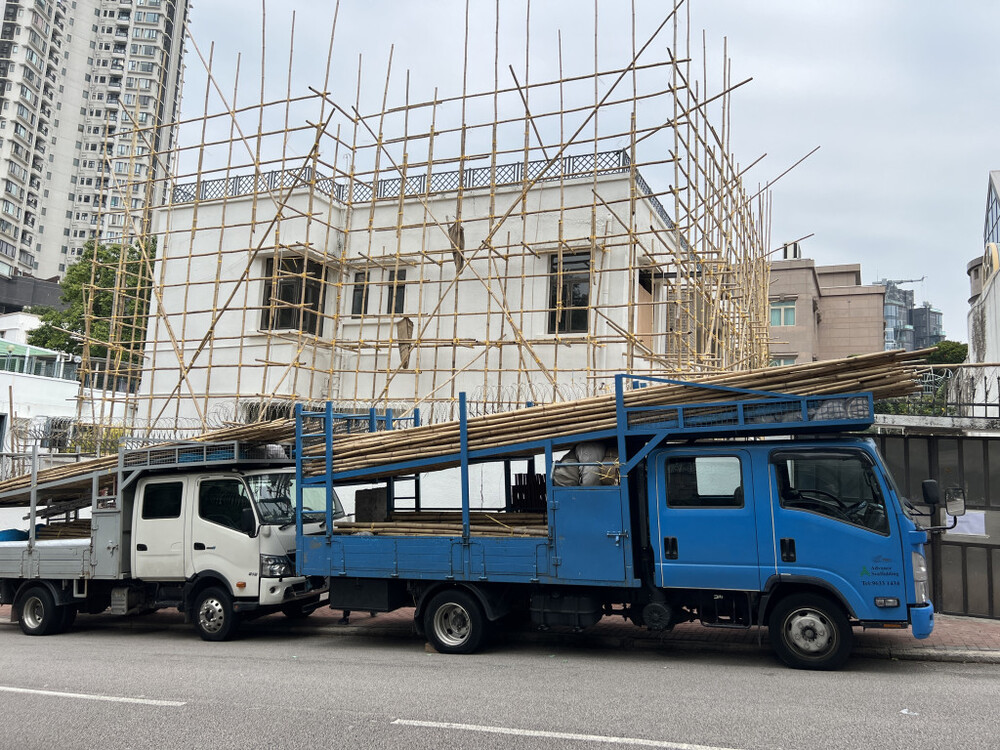 Scaffolding worker died due to head trauma after falling from height
A construction worker was killed after falling off a 3-meter height while working on scaffolding for a villa.
At a construction site in Ho Man Tin this morning, worker Mohammad Shahzad suddenly fell onto the ground while erecting a bamboo scaffold at the external wall of a house at Kadoorie Avenue.

He sustained head injuries and was rushed to Kwong Wah Hospital, where he was later certified dead.

The Labour Department is highly concerned about the fatal work accident and expresses its deepest sympathy to his family.

"We commenced an immediate on-site investigation as soon as we were notified of the accident and issued suspension notices to the contractors concerned, suspending erection, alteration, dismantling and use of bamboo scaffolds at the external walls of the building," a spokesman said.

The spokesman added that the contractors cannot resume the work process until the Department is satisfied that measures to diminish the relevant risks have been taken.