The kingdom of Saudi Arabia stands to record a profit of nearly $20 billion on a $2.9 bn investment in Lucid Motors Inc., a San Francisco Bay Area electric-car maker.
This follows Lucid Motors shares trading on the Nasdaq starting Monday, July 26, after the company's merger with Churchill Capital Corp, a special-purpose acquisition company, or SPAC.

The Saudi Public Investment Fund will own over 60% of the company, which is expected to have a market capitalization of about $36 billion.

The listing represents the fruits of a well-timed 2018 investment in Lucid when it was struggling for survival. Its lifeline came thanks to Saudi Crown Prince Mohammed bin Salman who is pushing his country's Public Investment Fund (PIF) to invest in promising startups as part of a bid to diversify the country's wealth away from oil.

A flood of amateur stock traders has pushed up prices of companies merging with SPACs, especially in the electric-vehicle space, as traders bet that startups will emulate Tesla Inc.'s stock market success leveraging the auto industry's shift away from gasoline engines.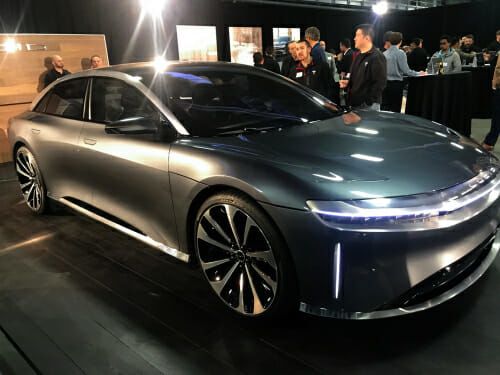 Lucid's expected market capitalization is nearly twice the valuation of Nissan Motor Co. and about two-thirds that of Ford Motor Co., which delivered more than 4 million cars last year. Lucid has yet to sell any cars. It plans to start production later this year.

In all, more than 23 companies making electric vehicles or batteries have struck deals to go public through SPACs in the past year. The deals have raised over $17 billion for the companies. Lucid has said it expects revenue of $22 billion in 2026.

As part of the deal, Lucid committed to building a factory in Saudi Arabia, according to the company's securities filings.


EV growth

In March 2021, the Swedish company Volvo declared that by 2030 it will sell only fully electric cars. Just weeks earlier, Ford had announced plans to go all-electric in Europe by the same year, while GM is aiming for its cars to be fully electric by 2035. Last year, electric vehicles made up less than 3% of all new car sales in the United States, but a recent analysis by Bloomberg predicts that their global market share will soar to nearly 60% in just 20 years.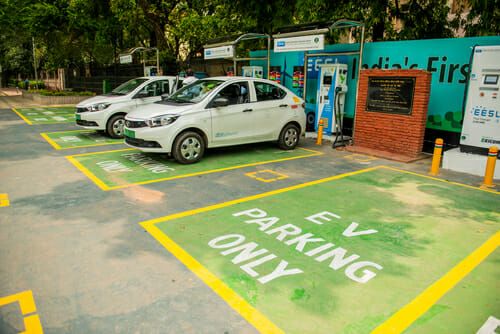 EVs pollute but are cleaner than internal combustion

A new study lays to rest the tired argument that electric vehicles aren't much cleaner than internal combustion vehicles. Over the life cycle of an EV, from digging up the materials needed to build it to eventually laying the car to rest, it will release fewer greenhouse gas emissions than a gas-powered car, the research found.

That holds true globally, whether an EV plugs into a grid in Europe with a larger share of renewables or a grid in India that still relies heavily on coal.

"We have a lot of lobby work from parts of the automotive industry saying that electric vehicles are not that much better if you take into account the electricity production and the battery production. We wanted to look into this and see whether these arguments are true," says Georg Bieker, a researcher at the nonprofit research group the International Council on Clean Transportation (ICCT) that published the report.

Lifetime emissions for an EV in Europe are between 66 and 69% lower compared to that of a gas-guzzling vehicle, the analysis found. In the US, an EV produces between 60 to 68% fewer emissions. In China, which uses more coal, an EV results in between 37 to 45% fewer emissions. In India, it's between 19 to 34% lower.


Issues with rechargeable batteries

Electric vehicles that can travel long distances and recharge quickly require safe batteries that pack a lot of energy into a small volume. Building those batteries, however, means overcoming a number of challenges. Chief among them is the problem of dendrites—disruptive, spiky growths of metal inside a battery that raise the risk of dangerous discharges.

These dendrites threaten to curtail the development of rechargeable batteries.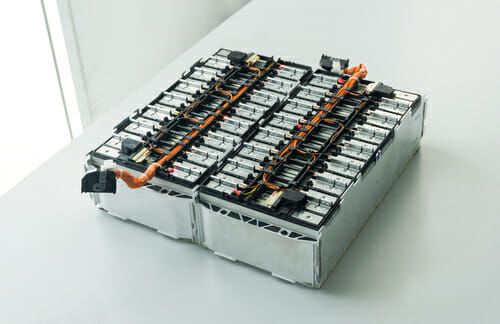 In lithium-ion batteries, which power today's electric vehicles, the electrolyte is often a flammable liquid. A 2017 report from the Federal Aviation Administration estimated that lithium-ion battery fires in computers, phones, or even e-cigarette chargers occur on flights about once every 10 days, and those fires can often be traced to separator problems that dendrites may have exacerbated.

Experimental efforts to tame dendrites have produced promising, proof-of-concept demonstrations that capitalize on the strengths of lithium batteries while minimizing dendrite risk. These include strategies such as making nanoscale-level changes to the structure of the electrodes, studying the fundamental causes of dendrites, and exploring new materials for the anode-electrolyte interface and the electrolyte itself.