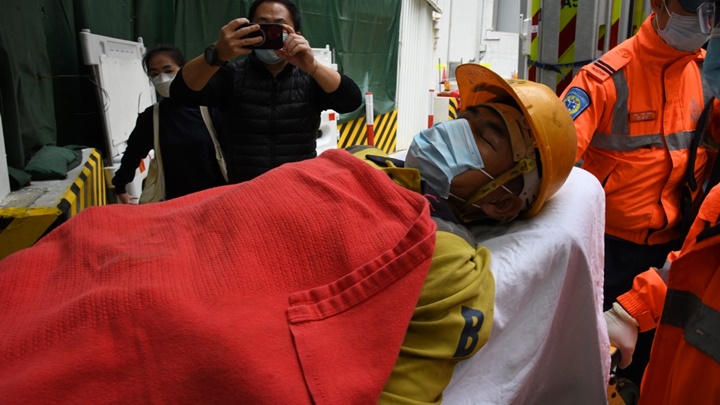 Sau Mau Ping construction worker injured by falling mobile steel scaffold
A construction worker has been injured on Saturday after being hit by a mobile steel scaffold that fell on him at a construction site in Sau Mau Ping.
The man was 51 years old and had the surname Liu. First responders were called to the site near On Tat Estate at around 9am this morning.

It is understood that Liu was hit in the head, back and legs by the 2.5m x 2.5m mobile steel scaffold.

He was brought to the hospital for further checking.