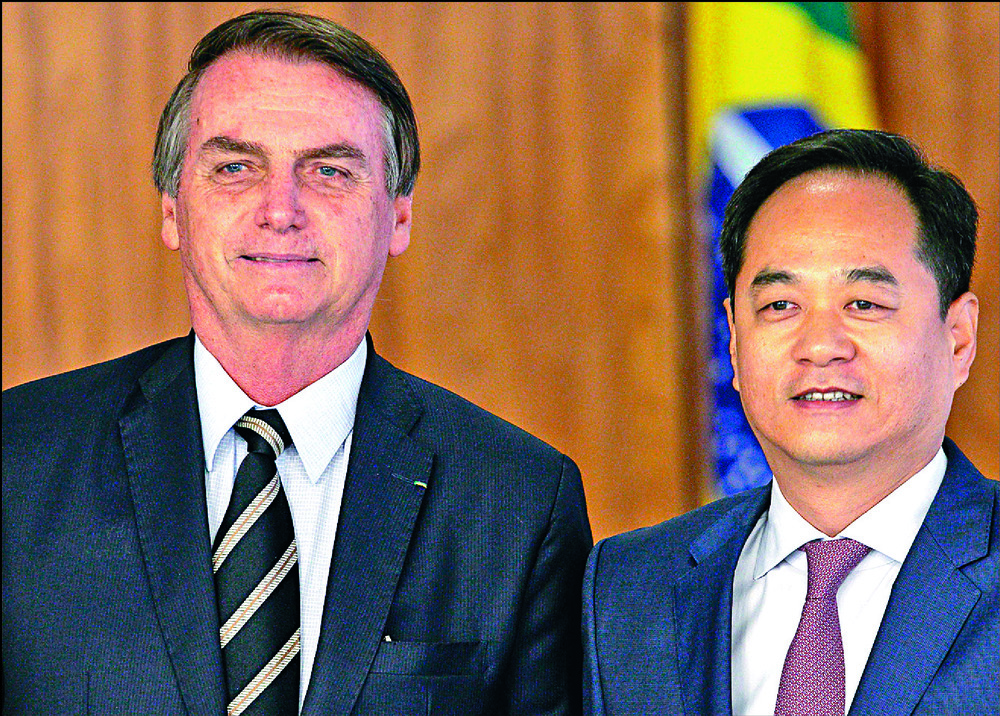 SARs posting for LatAm point man
Former Chinese ambassador to Brazil Yang Wanming was yesterday appointed one of the six deputy directors of the Hong Kong and Macao Affairs Office under the State Council.
Yang, 58, with a doctorate in laws, has mostly worked in Latin America as a diplomat.

His appointment follows the departures last month of Song Zhe and Deng Zhonghua, with their positions filled by Yang and Wang Linggui from the Chinese Academy of Social Sciences.Wang's appointment was announced last month.

Beijing-born Yang graduated from the Nanjing University and has worked as director-general of the ministry of foreign affairs' Latin America office and as ambassador to Chile and Argentina. He was appointed ambassador to Brazil in 2018.

Beijing recalled Yang from Brazil early last month.

Both Yang and Wang do not have a working background in Hong Kong and Macau issues, and Yang has never been assigned to Western countries.

Wang, the former deputy director of the Chinese Academy of Social Sciences, mainly focused his research on issues involving national security, intelligence, terrorism and the Belt and Road Initiative, making him different from other officials from the office who mostly come from economic, diplomatic or legal backgrounds.

Former deputy director Song had been commissioner of China's Foreign Ministry in Hong Kong. He had also been stationed in the United Kingdom and Europe for a long time and served as mission head for China to the European Union.

Deng also came from the foreign ministry and had been steeped in Hong Kong and Macau affairs for a long time.

Other than Wang and Yang, the office's four other deputy directors are Zhang Xiaoming, who takes charge of the office's daily work, the central government liaison office in Hong Kong director Luo Huining, Macau liaison office director Fu Ziying, and Huang Liuquan.