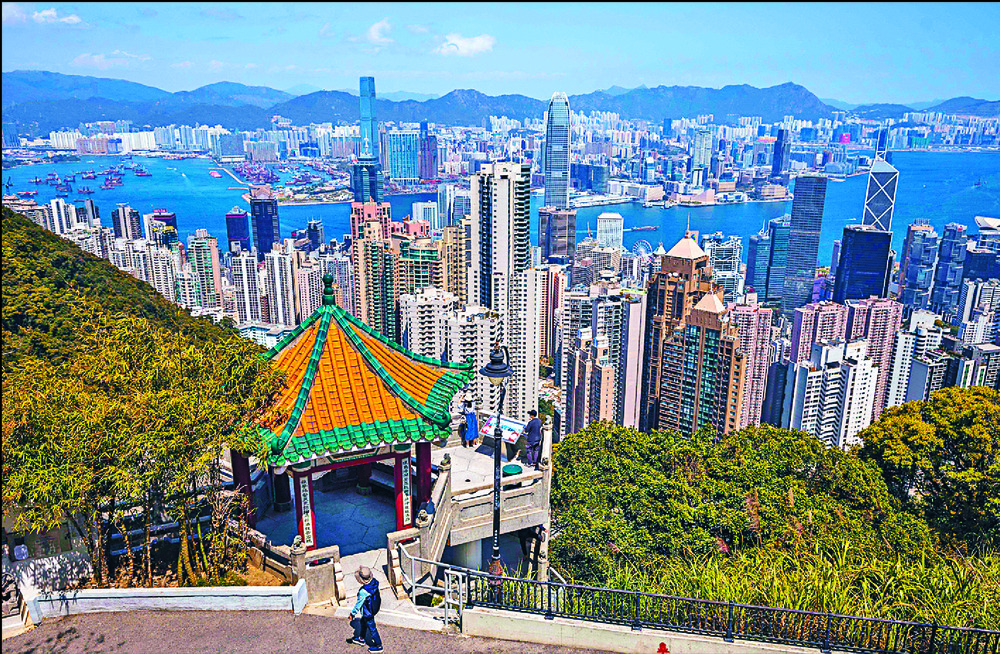 SAR the No 1 pick for China tourists
About half of mainland visitors have selected Hong Kong as their favorite vacation destination in Asia, lawmakers were told yesterday by the Tourism Board, which will allocate at least HK$100 million toward promotion in the mainland in the coming year.
In yesterday's Legislative Council economic development panel meeting, the board's executive director, Dane Cheng Ting-yat, said 13,000 visitors from across 16 markets were surveyed in the fourth quarter of last year in its latest research.

About half of mainland visitors cited Hong Kong as their top destination in Asia for factors such as its health and safety, convenient transportation and value for money.

Noting that the image of Hong Kong's tourism industry has changed a lot in the mainland market over the past few years, Cheng said the board will allocate a minimum of HK$100 million for promotion in the mainland market over the following year.

"It is not necessarily the case that we'd only start promoting when tourism begins to resume. Hong Kong has to lay a good foundation now so as to maintain its image as a tourism city to mainland and overseas markets, especially when many regions around the world have already resumed traveling," he said.

Meanwhile, lawmaker Chan Siu-hung of the Election Committee constituency suggested the board can introduce a "red tourism route in Hong Kong," a tour that would include local cultural monuments and sites that national leaders have visited.

Chan said this could promote tourism and boost youngsters' sense of national identity.

In response, Secretary for Commerce and Economic Development Edward Yau Tang-wah said authorities have been promoting history and cultural tourism, including renovating the Sun Yat Sen Historical Trail.

He added that the tourism sector can include information about the sites' history when introducing attractions.

Transport lawmaker Frankie Yick Chi-ming expressed concern about cruise tourism after the epidemic as one of the two cruise companies that used Hong Kong as a home port shut down recently. Yau said the government could only launch "cruise-to-nowhere" schemes - meaning trips to international waters that do not involve ports outside Hong Kong.

The SAR will promote multi-destination travel within the Greater Bay Area in the future if circumstances allow, Yau added.

He said that no one has a "crystal ball" that could tell the difficulties that the tourism industry will face in the coming 12 months, adding that authorities have been offering support to the industry as well as short-term positions such as working at community isolation facilities and distributing anti-epidemic supplies, all of which have received positive responses from the sector.