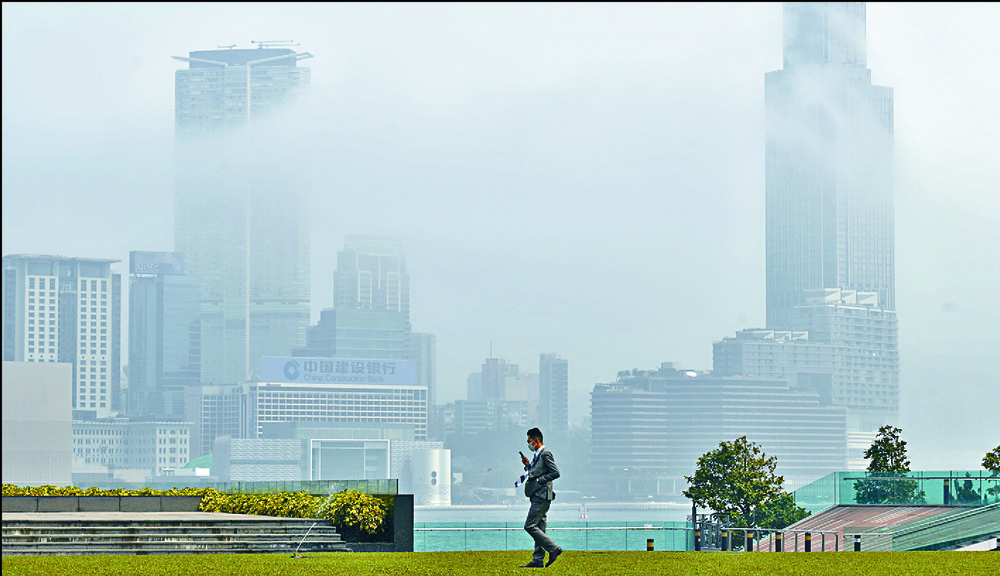 SAR breathes easier as emissions plunge
Hong Kong emitted 16 percent less greenhouse gas in 2020 than in 2019, the Environmental Protection Department said.
That cut came with total gas emissions falling to 33.8 million tonnes of carbon dioxide equivalent from 40.2 million tonnes.

The department put that huge reduction down to a plunge in coal usage for electricity generation, which went from 44 percent in 2019 to around 24 percent.

The city's total population also decreased by about 0.4 percent in that period.

Per-capital greenhouse gas emissions amounted to about 4.5 tonnes, which was 16 percent lower than in 2019 and about 27 percent lower than the peak of 6.2 tonnes in 2014.

However, electricity generation continued to be the major source of emissions, amounting to 60.4 percent of total emissions.

Other major sources were the transport sector at 19.7 percent and waste management at 8.7 percent.

The department said Hong Kong's total greenhouse gas emissions "peaked" in 2014 and is now on a downward trend.

With the two power giants going green by cutting back on use of coal-fire units and replacing them with natural gas and non-fossil fuel energy-burning hardware, the share of natural gas increased from 29 percent in 2019 to 48 percent in 2020.

Patrick Fung Kin-wai, chief executive of non-profit organization Clean Air Network, said the correlation between the decrease in emissions and population could be a factor in the lower emissions but it can't be quantified.

However, he pointed to "the government's support for decarbonization and promotion of electric transportation that helped with the greenhouse gas emissions from transportation."

Greenpeace yesterday said it was pleased to see the decline.

However, it reminded Hong Kong not to be complacent about a one-year drop in emissions, pointing out that natural gas is also a fossil fuel.

In addition, Greenpeace notes that greenhouse gas emissions from waste have not fallen, and its proportion has even increased by 1.5 percent. This is due to a significant increase in the amount of plastic tableware used during the pandemic.

It suggests the government speed up the legislative process on plastic regulation to reduce waste at its source, so it can tackle greenhouse gas emissions with a multipronged approach.