The drag legend has curated a playlist and collaborated with Demna Gvasalia on a limited-edition merch line for Pride.
As the world of fashion celebrates Pride this month, it feels like you can barely turn your head without coming across another brand offering a rainbow-printed riff on one of their classic designs. Leave it to Demna Gvasalia, then, to up the ante. Enlisting the help of none other than Miss RuPaul Charles herself-drag legend, pop star, and hostess extraordinaire of RuPaul's Drag Race-Gvasalia's perfectly-timed collaboration marks the third iteration of Balenciaga's ongoing project with Apple Music.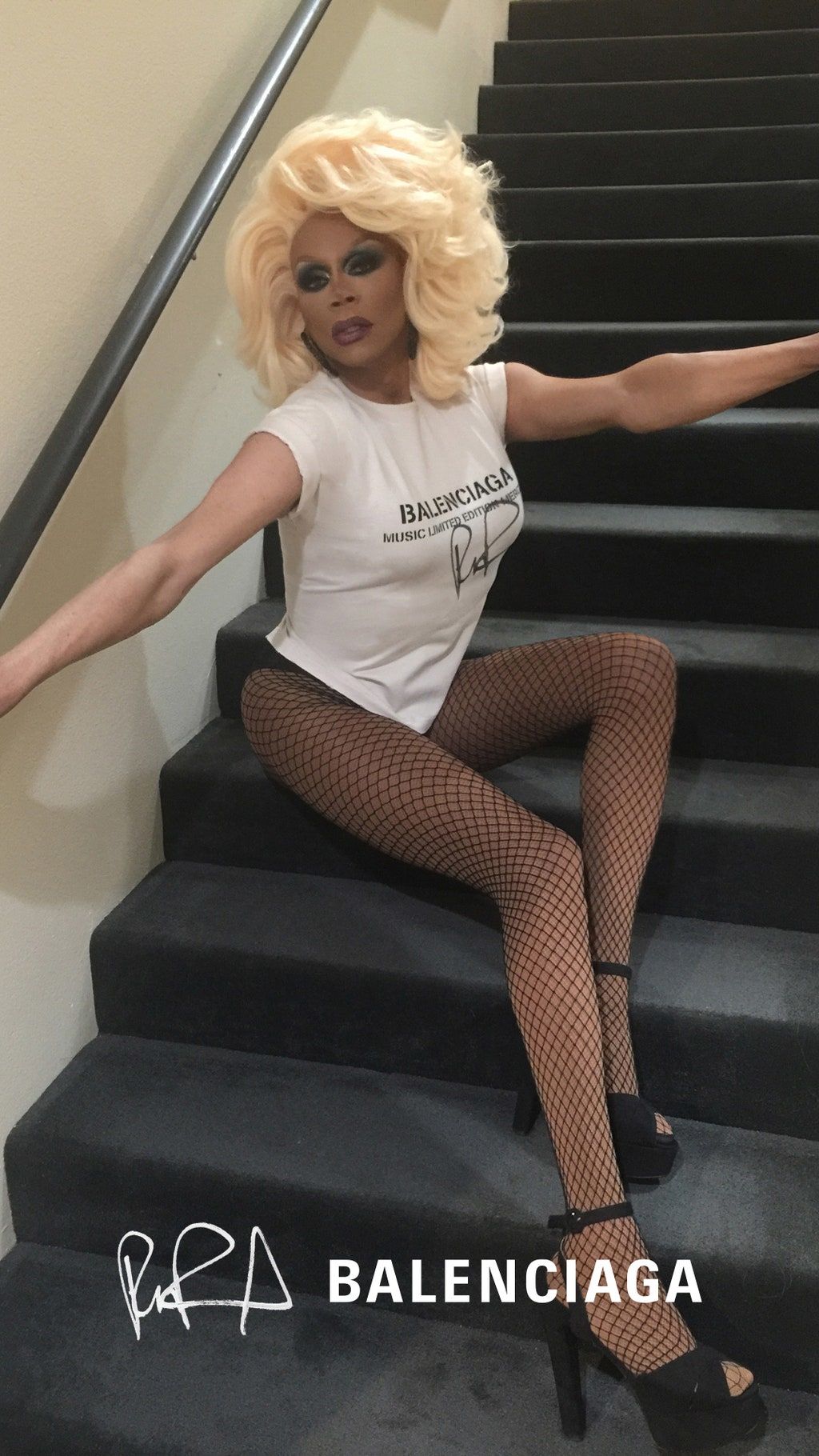 Alongside the playlist, there's a limited-edition unisex capsule collection, with hoodies and tees that feature his signature across the house's name written in a stencil font. Also accompanying the drop is a typically lo-fi mini-campaign that stars RuPaul herself, naturally, alongside New York nightlife legend Susanne Bartsch, who lies sprawled by a stairwell wearing a pair of the leather thigh-high boots inspired by medieval armor that became a viral hit from the brand's fall 2021 collection. In the words of RuPaul herself, "we're all born naked and the rest is drag." Even, it seems, in a pair of Balenciaga heels.