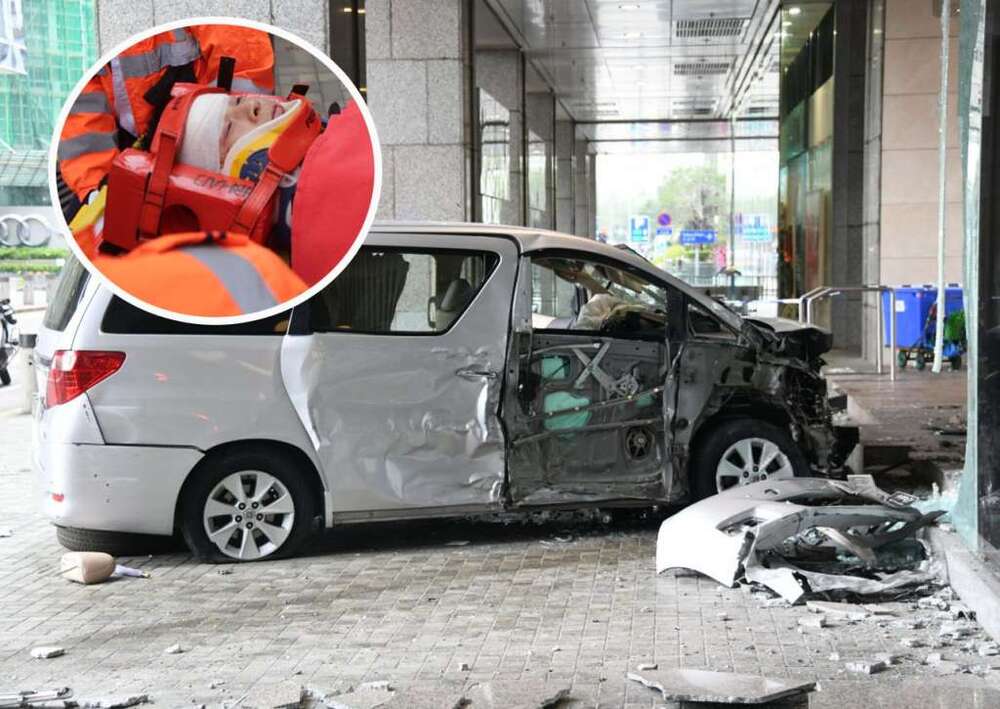 Runaway car crashes into stone pillar and shop in Taikoo Shing
A driver suspectedly lost control of his car and drove onto a sidewalk before crashing into a pillar and a shop in Taikoo Shing on Friday morning.
The incident took place at about 8am, as the vehicle was traveling along Tai Koo Wan Road outside Fu Tien Mansion at Horizon Gardens.

It suspectedly lost control, ran onto the sidewalk, crashed into a stone pillar and a shop. A 59-year-old female pedestrian and a 43-year-old male security guard were hit during the incident.

The 63-year-old male driver was trapped in the vehicle but later rescued by firefighters. The three were all sent to Pamela Youde Nethersole Eastern Hospital.

After the collision, the car's bumper fell off, and the vehicle's right-hand side was deeply dented. Part of the stone pillar was damaged, and the shop's display window shattered. Pools of blood and clothes with bloodstains could also be spotted on the ground.

A police investigation found that the driver said he lost control of the car when making a turn, suspectedly due to the slippery road after the rain.