Some executives say that while they are eager to cross the border, they also want to know details about what personal details will be required for new app needed to join scheme.
Hong Kong businesses have urged the government to roll out its new Covid-19 app soon so users can become comfortable with how it works as many company executives are optimistic they will be allowed to travel to mainland China without undergoing quarantine as soon as the end of December.

The city's No 2 official revealed after talks with mainland officials on Thursday that for residents to qualify for the scheme they would have to use the Hong Kong Health Code app, which would log a user's name, infection status and after they cross the border their whereabouts on the mainland.

The Innovation and Technology Bureau is due next week to reveal more details about the app, which is in the final stages of testing, according to local officials who were part of the delegation led by Chief Secretary John Lee Ka-chiu.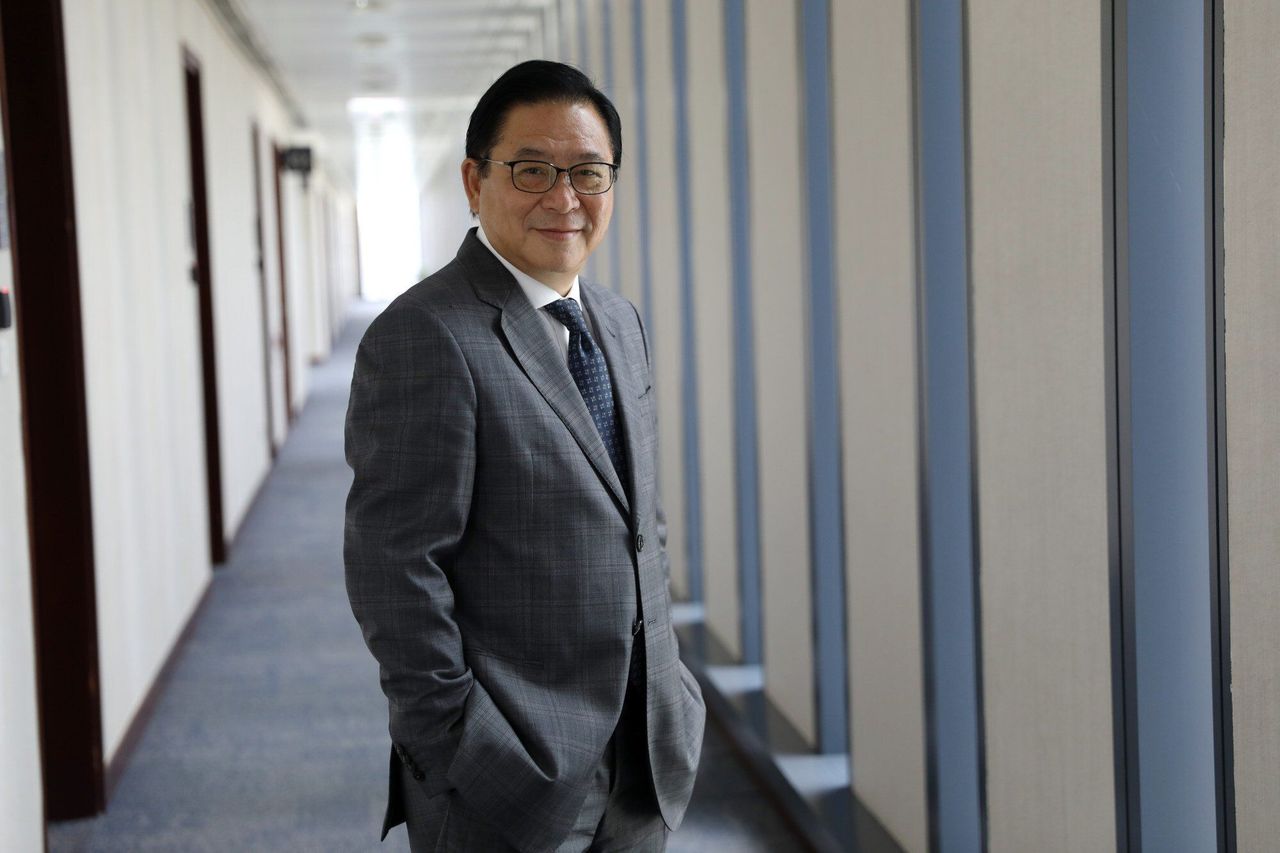 Executive Councillor and lawmaker Jeffrey Lam.

The Hong Kong and Guangdong governments have yet to finalise the date for the travel scheme, but the Post has learned quarantine-free travel will be limited to Guangdong province initially.

Executive councillor and lawmaker Jeffrey Lam Kin-fung on Friday called upon the government to roll out the Health Code app sooner rather than later so users could become accustomed with its operation.

"I have the mainland version of the health code app, and I spent some time getting used to it" said Lam, a businessman himself.

While the new app will not log users' whereabouts in Hong Kong, their movements will be tracked after they cross the border and the data links up with the mainland's health code app.

The new local software will also be tied to the government's existing risk-exposure notification "Leave Home Safe" app, which has raised privacy concerns among some residents despite repeated assurances from authorities that it does not collect personal data or travel history.

Hilton Law Yiu-chung, CEO of software developer Integrated Solutions, said he was desperate to visit the company's offices in Zhuhai and Qianhai in Guangdong without undergoing quarantine as he had been unable to do so since the pandemic began.

Asked whether he had any concerns about the Hong Kong Health Code app, Law said he wanted to see how much information it required and exactly how it worked.

"It will be reasonable if details related to Covid-19 are required, for example, which hotel I stay at in China, which restaurant I go to and where I have been to," he said. "I hope they will not require information on my personal contacts like my folks and friends."

Lawmaker Michael Tien Puk-sun said residents should not worry too much about the new app.

"Users can be rest assured that the Hong Kong Health Code app won't track down their whereabouts in Hong Kong because they will transit to the mainland's health code app upon arrival at the other side of the border."

Tien also revealed he expected the scheme to launch after Lunar New Year at the start of February, given the lack of official consensus on several issues.

He said there was still no mutual understanding on whether to exempt high-risk airport workers and the details of a mechanism to trigger suspension of the scheme in the event of an outbreak.

Hong Kong General Chamber of Commerce CEO George Leung Siu-kay told the Post on Friday the organisation was optimistic the travel scheme could launch by the end of the year.

"The business community is hoping cross-border travel can resume as it is crucial for business owners to be able to visit their staff and customers across the border," he said. "We also need to be aware that the situation is constantly changing and we will need reliable mechanisms in place to manage risks effectively."

On Thursday, Lee laid out five key areas in which Hong Kong needed to improve its pandemic-control measures: the introduction of the Health Code app, border checkpoint arrangements, manpower deployment, minimisation of high-risk groups' chances of infection and the creation of a new cross-border cooperation mechanism.