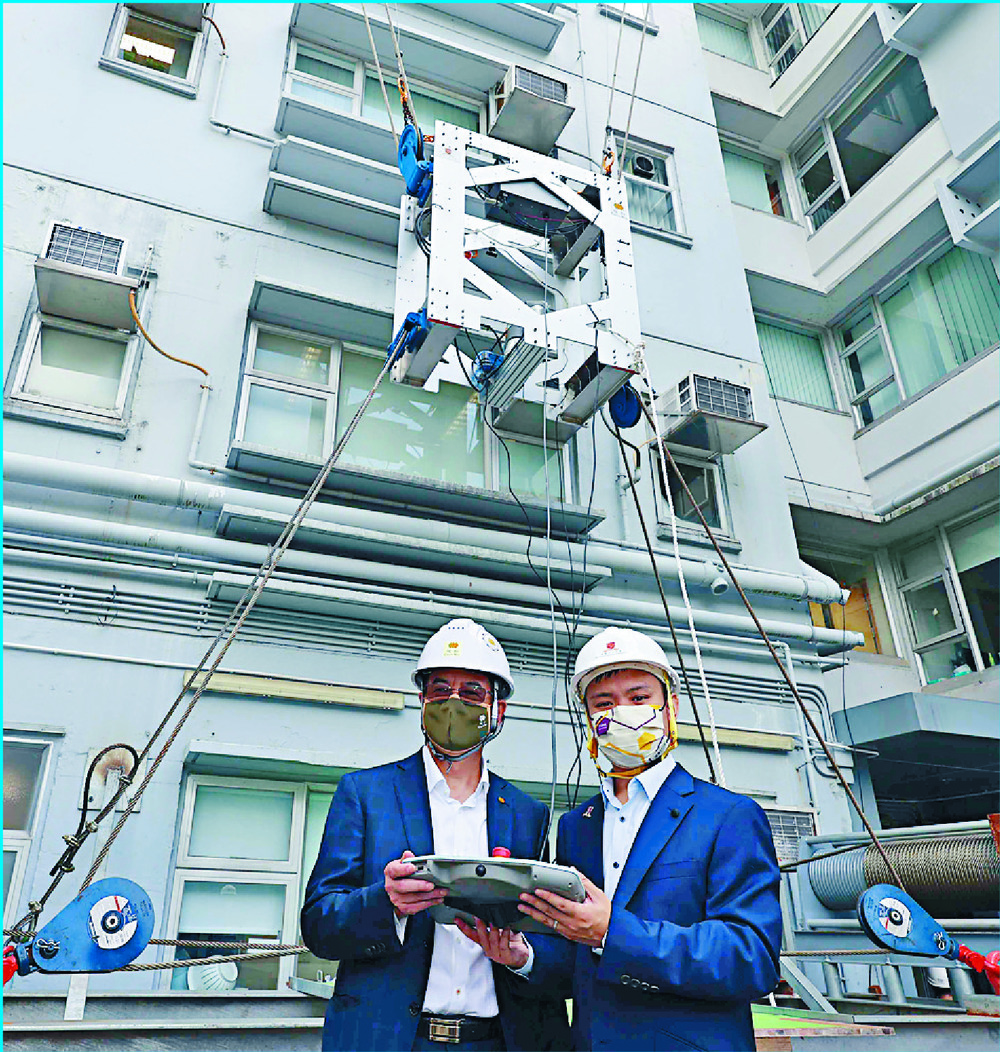 Robot at work on high-rise buildings
Engineers at the Chinese University of Hong Kong have developed a cable-driven robot that mimics human movement to clean windows and paint facades of high-rise buildings.
The system is expected to replace human crews and thus relieve a labor shortage and cut occupational hazards.

There are two key parts to the robot: motors and cables to control the robot, and a robotic arm that mimics human movement.

The arm includes flexibility that allows it to work on tilted and curving surfaces, explained Darwin Lau Tat-ming, an associate professor in the Faculty of Engineering who led the development team. Robots in current commercial use can only tackle flat surfaces.

Other advantages include a light weight and ability to control the force and angle of wiping a window for best effect.

It wipes a window at 0.5 to one meter per second - similar to a human worker. But unlike humans, the robot does not need to take a break.

The robot, however, needs one or two human operators. And it is still in a development stage without a timetable for commercial use.

The researchers will keep increasing the robot's wiping speed and work on it operating automatically.

"We will use a drone to film a building and print a three-dimensional model of it," Lau said. "The data will be inputted to the robot to inform it of the location of windows, and humans will be simply monitoring."

He added: "Aging is a big problem as figures show more than 40 percent of workers in construction are older than 50. Meanwhile, the construction and maintenance of high-rise buildings are labor intensive and inevitably involve risks."

When the technology is mature the robot could take on jobs like maintenance and inspection of exterior walls.

The development project is supported by Chun Wo Construction, which donated HK$2.6 million to the project.