Hong Kong Council of Social Service survey finds one-third of respondents spend at least half of their salary on rent for subdivided flats.
Low-income households face high moving costs and rising rents for subdivided flats in Hong Kong, a survey has found, prompting an NGO to propose setting up a platform to help tenants better understand market conditions.

A survey by the Hong Kong Council of Social Service found that one-third of 2,108 people polled spent at least half of their salary on rent for subdivided flats.

The poll, conducted from June last year to January 2021, found that 70 per cent of low-income families with children lived below the poverty line and 34 per cent had moved in the past three years to try to find a subdivided flat with better living conditions.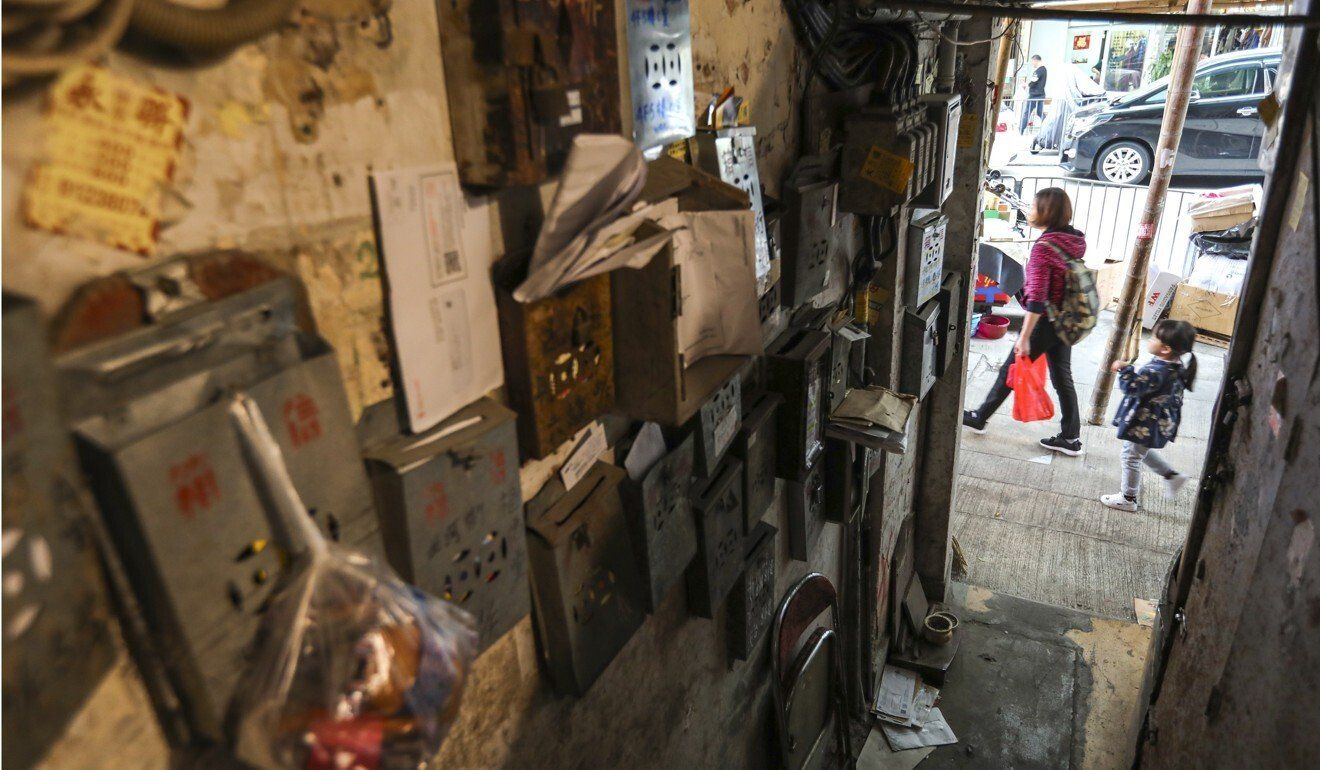 Rundown buildings in Hong Kong's urban areas often contain subdivided flats.

Peace Wong Wo-ping, the council's chief officer for policy research and advocacy, said 30 per cent of households with children were single-parent families, more than 70 per cent of which lived below the poverty line.

"Even with limited resources they still had to move in the hope of giving their family a better place to live, but there aren't many choices in the city for them," Wong said on Sunday.

"Single-person households also face similar problems. It's a concerning issue."

For one-person households, 43 per cent said they spent half of their income on renting a subdivided space. Nearly one-third also said they had tried to move over the past three years.

More than half of such households said moving resulted in a rent increase, but the higher prices did not mean a better living environment. More than one-third of respondents said that after moving their living area was smaller while 23 per cent described the environment as worse than before.

Almost three-quarters of respondents said they used up their savings to find a new home while nearly 60 per cent felt depressed because of the struggle to find a decent place to live.

Survey results also showed the rent for almost 16 per cent of households was 20 per cent higher than what they had expected.

The council proposed to set up a rental information platform for subdivided flats so households could check prices. The platform would also be used to collect rental data to develop a reference rate that could balance the interests of landlords and tenants.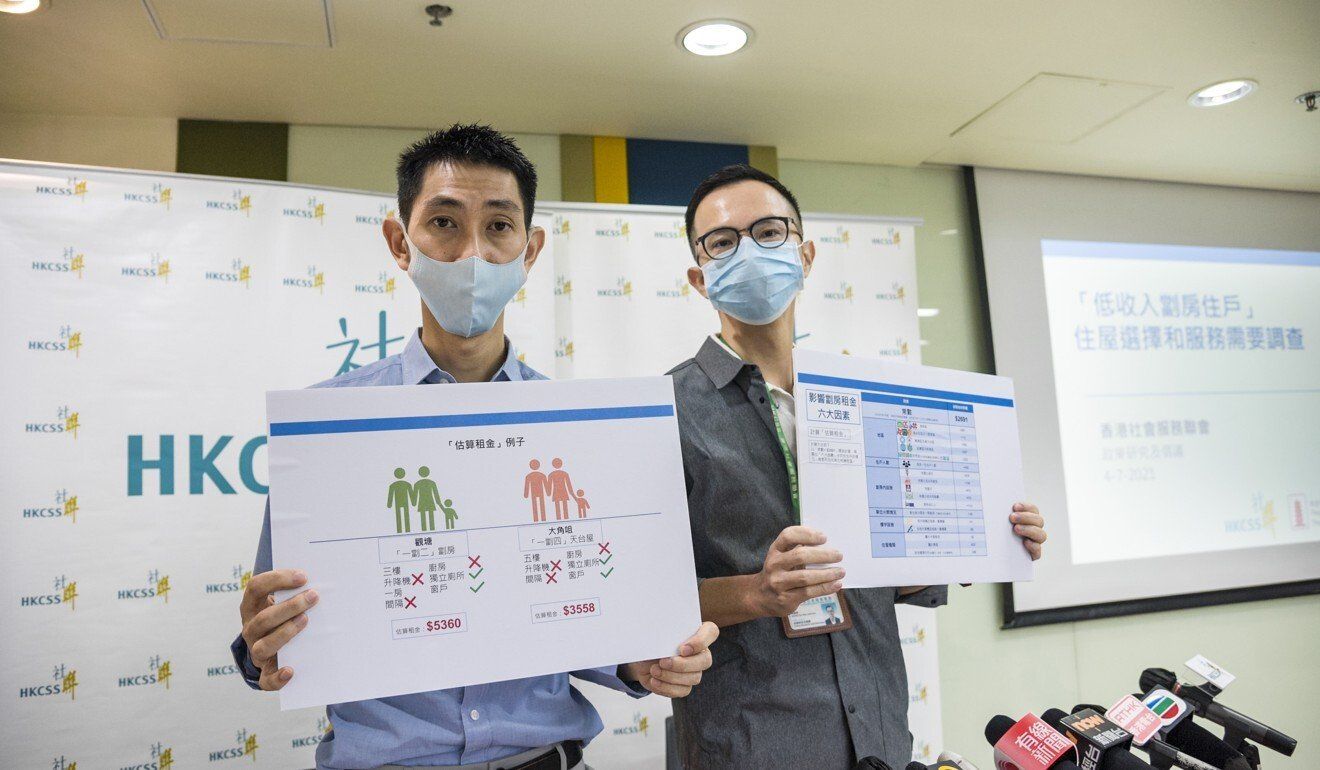 Peace Wong (left) says low-income households do not have market information.

A government-appointed task force in March recommended tying rent increases for subdivided flats to a market index, capping rises at no more than 15 per cent.

Officials have identified a lack of affordable housing as one of the most crucial issues facing the city, which was ranked the world's most expensive property market for 11 straight years, according to a Demographia International Housing Affordability survey.

The average waiting time for public housing has climbed to 5.8 years, the longest in more than two decades. Many have no choice but to live in poorly maintained subdivided flats in rundown buildings while they wait.

More than 253,000 applicants are on the waiting list, according to the Housing Authority.

Agnes Wong Tin-yu, permanent secretary for transport and housing, last month said the government was "almost at the final stage" of preparing a rent control bill for subdivided flats and aimed to introduce it in the current legislative session, which ends in October.